The IAPHS Blog is a virtual community that keeps population health professionals connected and up to date on the latest population health news, policy, controversies, and relevant research from multiple fields. 
Benjamin Oldfield, Lori Reynolds, Amanda DeCew
At Fair Haven Community Health Care, in New Haven, Connecticut, four principles guide their population health program. Find out more, and learn how their framework can guide other Community Health Centers.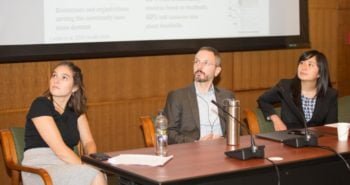 IAPHS Staff
We're pleased to announce our first pre-conference workshop on October 1, 2019, 9:30 am – 5:00 pm at the Seattle Sheraton: "Traversing Divides: Interdisciplinary Research in Population Health and Health Disparities."