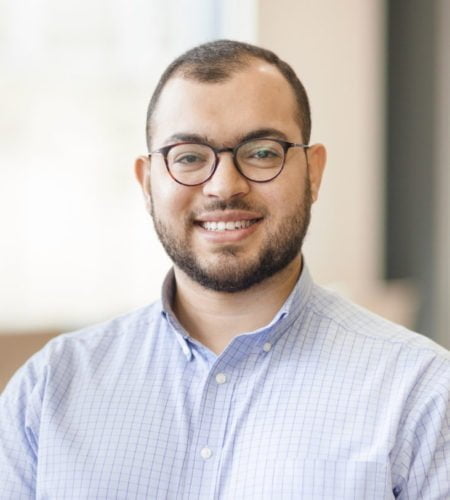 Hedwig Lee, Anjum Hajat
Mustafa Hussein is an Assistant Professor in Public Health Policy & Administration at the Joseph J. Zilber School of Public Health, University of Wisconsin-Milwaukee. He joined IAPHS in 2015 (and has attended all 3 annual meetings!). Learn more about Mustafa on this website: https://uwm.edu/publichealth/people/hussein-phd-mustafa/
1. Tell us a little about yourself, where are you from, where did you go to graduate school, what makes you jump out of bed each morning?
I grew up in Al-Minya (a.k.a. Minia), a city of about 300,000 people on the Nile valley in Upper Egypt, 150 miles south of Cairo. I graduated from Minia University with a pharmacy degree in 2008, and started graduate school in the US shortly after, first in chemistry at Washington State, then completed a PhD in health policy at Tennessee in 2014, followed by a two-year postdoc in social epidemiology at Drexel. I find myself drawn very much to questions about social inequality in health, especially questions at the intersection of social theory, quantitative research, public policy, and moral/political philosophy.
2. How do you define yourself as a population health professional?
My work currently focuses on the role of policies, systems, and institutions as structural drivers of the levels and social distribution of health in the population. My collaborators and I examine these phenomena in various populations, including at the urban, national, and cross-national levels.
3. What disciplines do you engage with and are there disciplines that you would like to engage with?
I was trained in health policy, health economics, applied statistics/econometrics, and social epidemiology. I have also enjoyed learning and drawing insights from sociology and political science. I hope to engage more closely with political sociology and complex systems methods in the near future.