Congratulations to the 2019 Award Winners!
Submit a nomination for the 2020 Awards Program. Nominations open December 2, 2019. Click here to learn more.
2019 J. Michael McGinnis Leadership Excellence Award Winner
Michael McGinnis, MD, MA, MPP is a longstanding field leader in population health, through his research, publications, and actions. Awarded one of the field's most prominent recognitions—the 2018 Fries Prize for Improving Health—he was cited for "fundamentally transforming our nation's understanding about how to improve health by re-conceptualizing the nation's perspective on its leading health threats [see  Actual Causes of Death in the United States (JAMA) and The Case for More Active Policy Attention to Health Promotion (Health Affairs)], and establishing the Healthy People process of national goals and objectives to target action."Read more
2019 IAPHS Community Research Partnership Award

W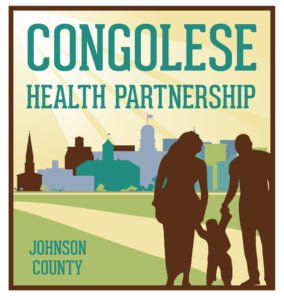 illiam Story
The Congolese Health Partnership (CHP)—a collaboration between the College of Public Health at the University of Iowa, the University of Iowa Hospitals and Clinics (UIHC), and leaders in the Congolese community—was launched in January 2017 in Johnson County, Iowa. The CHP was established based on the growing number of Congolese refugees settling in Johnson County in the past decade (now over 1,500) and the health care obstacles that these families face on a daily basis, including transportation, language, cultural differences, and difficulty navigating a complex health care system. Read more
2019 IAPHS Mentoring Award Winner
Sarah Burgard 
Sarah Burgard received a BA in International and Comparative Policy Studies from Reed College in Portland, OR and then earned an MA and PhD in Sociology and an MS in Epidemiology from the University of California at Los Angeles. Following her graduate studies, she was a Robert Wood Johnson Health and Society Scholar at the University of Michigan, where she has since earned the title of Professor
in three different U-M departments and with the Population Studies Center at the Institute for Social Research (ISR).Burgard currently studies how systems of social, economic and political stratification affect work arrangements, families and economic sufficiency and shape the level of health equity by race, gender, socioeconomic status, and other key social identities. 
2019 Milbank Quarterly Early Career Award

Jennifer Karas Montez

Jennifer Karas Montez is a Professor of Sociology, the Gerald B. Cramer Faculty Scholar in Aging Studies, and Co-Director of the Policy, Place, and Population Health Lab at Syracuse University. Her work examines the large and growing inequalities in U.S. adult mortality since the early 1980s. She is particularly interested in why trends in mortality have been most troubling for women, low-educated adults, and states in the South and Midwest. In another line of work, for which she received an Andrew Carnegie Fellowship, she is tracing how the changing political economy of U.S. states, reflecting decades of deregulation and consolidation of political authority at the state level, has influenced overall trends in morbidity and mortality. Montez received her PhD in Sociology from the University of Texas at Austin and did her postdoctoral training as a Robert Wood Johnson Foundation Health and Society Scholar at Harvard University.
2019 IAPHS Postdoctoral Award

Lucie Kalousova

Lucie received her Ph.D. in Sociology and Health Policy from the University of Michigan in 2017. Her work examines socioeconomic disparities in health behaviours and health outcomes in the United States and in Europe, focusing on how social policy contributes to their elimination or entrenchment. She is currently a Postdoctoral Prize Research Fellow at Nuffield College, University of Oxford and will become Assistant Professor of Sociology at the University of California-Riverside in fall 2019.
Iliya Gutin

Iliya Gutin is a doctoral candidate in sociology and predoctoral trainee at the Carolina Population Center at the University of North Carolina-Chapel Hill, having received his BA in Sociology at the University of Chicago and then worked at the NORC research organization as a research analyst. His current work focuses on the conceptualization, definition, and measurement of health, illness, and disease in medical and social research, and how these decisions influence what it means to be "healthy" in a highly-dynamic and stratified society. Specifically, his dissertation examines clinical, epidemiologic, and subjective ambiguity in our understanding of body weight as a health risk, and how we can better account for this uncertainty in studying population health. Iliya hopes to continue this kind of work throughout his career, collaborating with health researchers across different disciplines and backgrounds to achieve closer and more meaningful linkages between the health concepts, issues, and disparities we are interested in and the measures we have access to our data.