The IAPHS Student Committee is focused on bringing together the next generation of population health scientists as friends, colleagues, and future collaborators. Recognizing the wide array of students in population health, this committee seeks to bridge gaps in the field by bringing these students, often from varied departments across the nation, together for professional and academic development as well as networking.
The student committee organizes and hosts events year-round. During the annual meeting, held every fall, we host a professional development activity/event, promote student talks and posters, and organize an informal social activity. These events provide an opportunity for students to connect with academically like-minded peers while developing skills to prepare us for our next career steps.
Throughout the rest of the year, the student committee focuses on other training opportunities including webinars, workshops, and panels. Some recent highlights been:
The student committee consists of chairs and co-chairs covering: the student committee as a whole, webinar activities, conference activities, secretary and social media, and diversity and membership outreach. In addition to these core members, the student committee consists of a number of general members interested in building IAPHS. Brief biographies of the current chairs/co-chairs can be found below. We're always looking for new members and chairs, and if you're interested in joining us please contact Sue Bevan at sbevan@iaphs.org. If you're not a member of IAPHS, but a student who is passionate about population health, we encourage you to join to stay in the loop on upcoming events!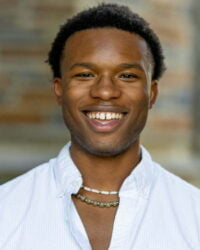 Michael Green, Chair
Michael D. Green (he/him) is a doctoral candidate at the Department of Population Health Sciences at the Duke University School of Medicine. Michael's broad research interests are in social determinants of health, cardiology, and racial disparities. He currently has a National Institute of Aging Diversity Supplement award on one of his mentor's (Dr. Matthew E. Dupre) R01 grants, which examines the impact of social determinants of health on risk trajectories for cardiovascular disease, and is assembling a fellowship application with an intended submission in Fall 2023. Michael plans to pursue dissertation research that investigates discrimination in a healthcare setting's impact on cardiovascular disease risk and outcomes. He plans to establish a research agenda that surrounds unequal treatment in preventative practices for heart disease. He hopes to work at the intersection of academic research, media, and industry, focusing on health communication and interactions within the healthcare system. Read more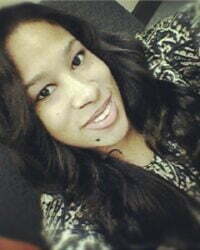 Sandte Stanley, Past Chair
Sandte Stanley is a first-generation Black and Native American (Muscogee (Creek))doctoral candidate in the Department of Sociology at Washington State University(WSU). Broadly, Sandte studies racial and ethnic health and mortality disparities as they relate to social determinants of health, racism, and discrimination. Currently, her dissertation explores the association between the high mortality burden among racial and ethnic minorities and experiences of historical racial trauma and social inequities in Washington state. She has also spent much of her career investigating and publishing research pertaining to the prevention of breast, colorectal, and cervical cancer. Read more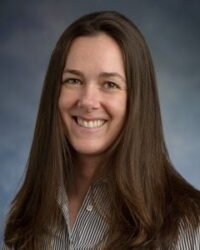 Emily Dore, Webinar
Emily Dore is a PhD candidate in Sociology at Emory University. Her research interests include structural and political effects on health across the life course. Recently published work has focused on the health effects of the Temporary Assistance for Needy Families program during the COVID-19 pandemic, and the association between structural sexism and the gendered use of preventive health care in the US. Her dissertation examines the long-term health effects of exposure to welfare reform in childhood.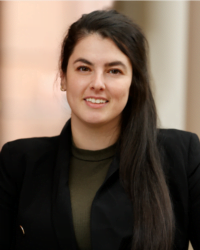 Sophie Ravanbakht, Webinar
Sophie Ravanbakht is a fifth–year doctoral candidate in the Gilling's School of Global Public Health, Department of Health Policy and Management, minoring in Decision Sciences and Outcomes Research. Through her dissertation, Sophie seeks to increase understanding of how stress–related mechanisms that underlie discordant acculturation in Latino immigrant children and their caregivers influence health behaviors, quality of life, and weight status. Sophie's research interests center on exploring solutions to complex health problems that emerge from systemic and cultural intersections affecting underserved immigrant and pediatric populations. Read more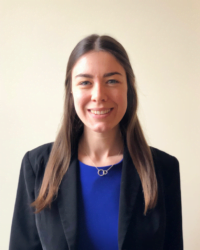 Samantha Doonan, Conference & Activities
Samantha Doonan is a PhD Student in the Department of Population Health at New York University (NYU) Grossman School of Medicine and is a T32 predoctoral fellow in the Behavioral Sciences Training (BST) in Drug Abuse Research program at NYU Rory Meyers College of Nursing. Her research examines how structural determinants of health impact the outcomes of substance use policies. In her dissertation, she aims to examine how manifestations of structural racism may produce differential impacts of state harm reduction laws across subgroups in order to inform the adoption and implementation of equitable substance use laws. Previously, she evaluated the health, social, and economic impacts of cannabis legalization in Massachusetts as a Research Analyst at the Massachusetts Cannabis Control Commission. Samantha received a B.A. in Health: Science, Society, and Policy from Brandeis University.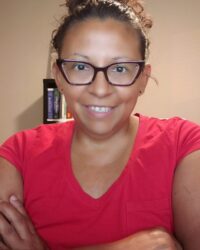 Bee Ben Khallouq, Conference & Activites
Bee Ben Khallouq (she/her/hers) was born and raised in California and now calls Florida home. She is a first–generation college graduate and the first in her family to seek a doctoral degree. In her free time, she enjoys nature, biking, reading and photography. Bee is committed to building community while conducting her research and doing research that can be shared with the public to improve the living conditions of folks. Bee is currently a fourth–year doctoral student at the University of Central Florida. This commitment guides her scholarly activities. Bee believes that recognizing who we are and how we got here (and there) helps us understand and shape our work. Her research focuses on health, health access and social inequalities in health and the medical profession. Read more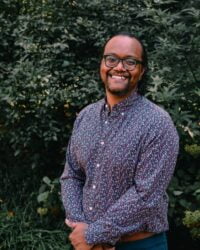 Arinala Randrianasolo, Secretary & Social Media
Arinala (Nala) Randrianasolo is a third year PhD student in the sociology program and is an NICHD T32 Predoctoral Fellow at Pennsylvania State University. His research interests include health disparities, race and ethnicity, the life course, and migration. His current projects include topics such as the weathering hypothesis, the effect of loss of social control on externalizing behaviors, and using new methods to view the immigrant health advantage. He is planning to have his dissertation focus on the effects of the life course on the health outcomes of multiracial individuals. Prior to going to graduate school, Nala was an attorney in Chicago working to help non-profits secure financial resources to strengthen their programs and the communities they were embedded in.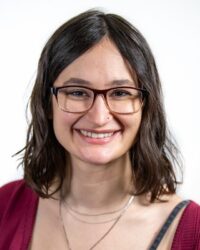 Anna Shetler, Secretary & Social Media
Anna Shetler (she/her) is a PhD candidate in Sociology & Demography at Penn State. Her research interests include contextual effects and health, and the role of support in mediating disparities. For her dissertation, she plans to study contextual changes across the life course among racialized groups.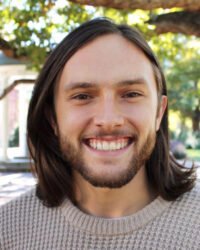 Elijah Watson, Secretary & Social Media
Elijah Watson is pursuing a PhD in Anthropology and an MPH in Epidemiology at Northwestern University. Through his research, Watson aims to combine theory from medical anthropology and sociology with methods from epidemiology to describe and explain how social exposures become embodied to produce population health disparities. For his dissertation, Watson is examining the contributions of multiple dimensions of socioeconomic position over the life course to accelerated epigenetic aging in the Cebu Longitudinal Health and Nutrition Survey in the Philippines. For his MPH thesis, he is using Bayesian multilevel regression and poststratification to examine social and spatial variation in SARs-COV-2 seroprevalence across Chicago neighborhoods in 2020.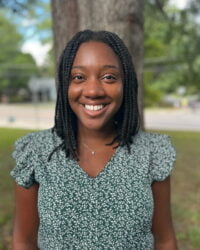 Fatima Fairfax, Diversity & Membership
Fatima G. Fairfax is a Sociology PhD student at Duke University. Her research focuses on racial health disparities and the role of health technology in equitable health outcomes. With her dissertation, she aims to investigate the mechanisms through which health disparities persist, especially in a world of increased digitization, automation, and technological assistance in healthcare. Specifically, she will explore how racialized ideas of health and medicine are encoded in technologically assisted health processes in ways that may exacerbate racialized health outcomes. She will also explore where health technology may be especially suited to mitigate longstanding racial disparities in health outcomes.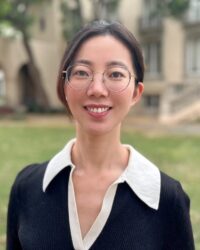 Han Shen, Diversity & Membership
Han Shen is a PhD candidate in the Population, Health, and Place program at the Spatial Sciences Institute, University of Southern California. Her research focuses on the social determinants of health disparities among racial/ethnic minorities and immigrants. Specifically, she examines how neighborhood characteristics interact with individual factors, influencing healthcare utilization and cancer outcomes among Asian Americans and immigrants. Her dissertation project delineates Asian enclaves in Los Angeles County by adopting innovative spatial data sources and methods. She also assesses the complex relationships between living in Asian enclaves and colorectal cancer diagnosis and survival outcomes for different Asian American subgroups. Prior to joining her doctoral program, Han received her Master of Public Policy degree at USC Price School of Public Policy and her Bachelor's degree in Public Affairs Management at Remin University of China.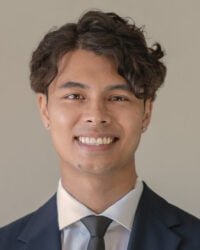 Austin Le, General Member
Austin Le (he/they) is a medical student at the University of Illinois College of Medicine Peoria. He is interested in how social and environmental stressors become biologically embedded among youth and Asian American communities. His master's thesis examined the association between chronic air pollution exposure and telomere length (a biomarker of aging) among children and whether this relationship was modified by Adverse Childhood Experiences or neighborhood opportunity. Through collaborations anchored at the Stanford Center for Asian Health Research and Education, he leverages large database studies to explore relationships between social determinants of health and allergic and cardiovascular diseases among Asian Americans. He is interested in practicing translational, precision medicine and currently serves as a councilmember in the Illinois State Medical Society. Austin is supported by the National Medical Fellowships American Association of Medical Colleges Darrell G. Kirch, MD Scholarship. Read more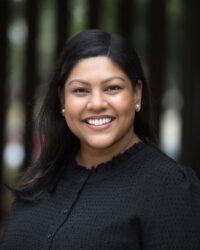 Priya Gandhi, General Member
Priya Samir Gandhi (she/her/hers) is a Ph.D. candidate in policy analysis at the Pardee RAND Graduate School and an assistant policy researcher at the RAND Corporation. Her research interests include the social determinants of health, health care access and quality, public health preparedness, and community resilience. Her dissertation is focused on exploring the effect of hospital mergers on health care access and utilization. Read more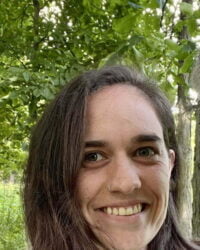 Carlyn Graham, General Member
Carlyn Graham is a dual-title Ph.D. candidate in the Department of Sociology & Criminology at the Pennsylvania State University. Her primary research interests focus on the role social factors, such as discrimination, play in contributing to mental and physical health disparities across the life course, with a particular focus on early adulthood.