The IAPHS Student Committee is focused on bringing together the next generation of population health scientists as friends, colleagues, and future collaborators. Recognizing the wide array of students in population health, this committee seeks to bridge gaps in the field by bringing these students, often from varied departments across the nation, together for professional and academic development as well as networking.
The student committee organizes and hosts events year-round. During the annual meeting, held every fall, we host a professional development activity/event, promote student talks and posters, and organize an informal social activity. These events provide an opportunity for students to connect with academically like-minded peers while developing skills to prepare us for our next career steps.
Throughout the rest of the year, the student committee focuses on other training opportunities including webinars, workshops, and panels. Some recent highlights been:
The student committee consists of chairs and co-chairs covering: the student committee as a whole, webinar activities, conference activities, secretary and social media, and diversity and membership outreach. In addition to these core members, the student committee consists of a number of general members interested in building IAPHS. Brief biographies of the current chairs/co-chairs can be found below. We're always looking for new members and chairs, and if you're interested in joining us please contact Sue Bevan at sbevan@iaphs.org. If you're not a member of IAPHS, but a student who is passionate about population health, we encourage you to join to stay in the loop on upcoming events!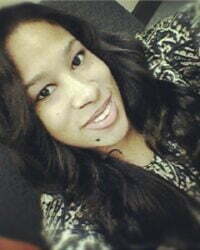 Sandte Stanley, Co-Chair
Sandte Stanley is a first-generation Black and Native American (Muscogee (Creek))doctoral candidate in the Department of Sociology at Washington State University(WSU). Broadly, Sandte studies racial and ethnic health and mortality disparities as they relate to social determinants of health, racism, and discrimination. Currently, her dissertation explores the association between the high mortality burden among racial and ethnic minorities and experiences of historical racial trauma and social inequities in Washington state. She has also spent much of her career investigating and publishing research pertaining to the prevention of breast, colorectal, and cervical cancer. Read more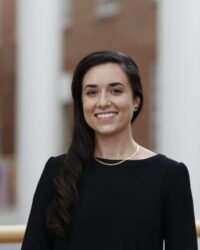 Rae Anne Martinez, Committee Co-Chair
Rae Anne Martinez is currently an Epidemiology PhD student at the University of North Carolina-Chapel Hill. Martinez is broadly interested in how the built environment and social interactions are embodied through biological processes and how this embodiment impacts health across the life course. Specifically, her dissertation research focuses on the embodiment of childhood adversity via the accumulation of epigenetic alternations and links to depression and anxiety in adulthood. She is also interested in exploring historical and contemporary conceptualizations of race and ethnicity in health scholarship and the relationship of these social constructs to health. Her work is currently supported by the Biosocial NIH T32 Training Program at the Carolina Population Center, which emphasizes interdisciplinary training and collaboration in order to foster unique, innovative approaches to public health. Read more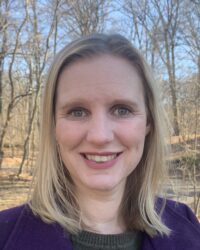 Kelley Akiya, Webinar
Kelley Akiya is a doctoral student in Public Health Policy and Management at the NYU School of Global Public Health. She studies the relationship between unmet social needs and health care use and the integration of social care into health care delivery. Her dissertation is focused on understanding the longitudinal association between food insecurity and health care use among older adults in the U.S. She has also conducted research on primary care-based social work and care navigation services for older adults with complex health needs. Read more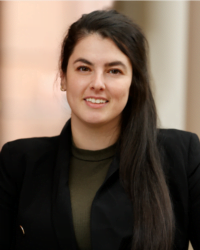 Sophie Ravanbakht, Webinar
Sophie Ravanbakht is a fifth–year doctoral candidate in the Gilling's School of Global Public Health, Department of Health Policy and Management, minoring in Decision Sciences and Outcomes Research. Through her dissertation, Sophie seeks to increase understanding of how stress–related mechanisms that underlie discordant acculturation in Latino immigrant children and their caregivers influence health behaviors, quality of life, and weight status. Sophie's research interests center on exploring solutions to complex health problems that emerge from systemic and cultural intersections affecting underserved immigrant and pediatric populations. Read more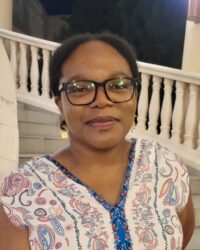 Akilah Collins-Anderson, Conference
Akilah Collins-Anderson is a PhD student in the Public Health Sciences program and NIMH T32 Predoctoral Fellow at Washington University in St. Louis. Her research interests include mental and behavioral health disparities, social determinants of health, chronic disease, and health education. Before starting her doctoral studies, Akilah provided research support for the New York State Psychiatric Institute and NYC Department of Education. She also led research studies for the Department of Family & Social Medicine and the Rose F. Kennedy Children's Evaluation & Rehabilitation Center at Albert Einstein College of Medicine located in Bronx, New York. Akilah is specifically interested in contributing factors, evidence-to-action plans, and implementation strategies around high-priority Black health issues. Read more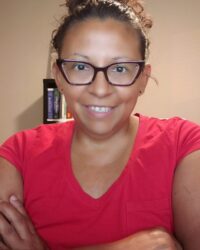 Bee Ben Khallouq, Conference
Bee Ben Khallouq (she/her/hers) was born and raised in California and now calls Florida home. She is a first–generation college graduate and the first in her family to seek a doctoral degree. In her free time, she enjoys nature, biking, reading and photography. Bee is committed to building community while conducting her research and doing research that can be shared with the public to improve the living conditions of folks. Bee is currently a fourth–year doctoral student at the University of Central Florida. This commitment guides her scholarly activities. Bee believes that recognizing who we are and how we got here (and there) helps us understand and shape our work. Her research focuses on health, health access and social inequalities in health and the medical profession. Read more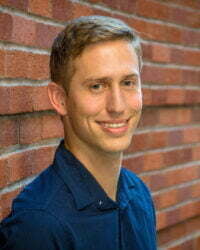 Nathaniel Anderson, Communication
Nathaniel W. Anderson is a Postdoctoral Scholar in the Los Angeles Area Health Services Research Training Program (AHRQ T32) at the University of California – Los Angeles. His broad research interests are in child and adolescent population health, social policy, and mental health. Currently, he is researching how food insecurity, housing affordability, and parental unemployment affect long–term mental health and well–being among young people. For his dissertation, he worked on methodological improvements to composite indices of population–level child and adolescent well–being in the United States. He has also worked on several projects quantifying trends in health equity. Read more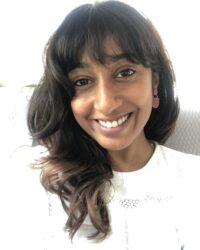 Abhery Das, Communication
Abhery Das is a PhD candidate in Public Health at University of California, Irvine. Her research focuses on racial health disparities, policy, as well as mental health and substance use. Using quasi–experimental study designs, she examines how social systems, policies, and exogenous shocks coincide with inequities in mental health among minoritized populations. Her dissertation focuses on structural racism within the criminal justice system and psychiatric emergencies among Black Americans. Specifically, she assesses psychiatric help seeking following the NYC Stop and Frisk policy, police killings of unarmed Black men, and incarceration in the US. Read more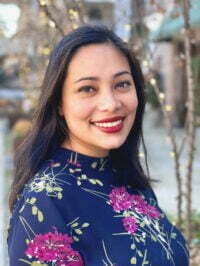 Sabrina Alam, Diversity & Membership
Sabrina Alam is a PhD student at the John D. Bower School of Population Health at the University of Mississippi Medical Center. Sabrina's research interests include advancing health equity in rural birthgivers and advocating for food and housing security. In her spare time, Sabrina enjoys travel and is an avid landscape photographer.  
Amber Manitowabi-Huebner, Diversity & Membership
Amber Manitowabi–Huebner is Anishnaabe (Ojibway) from Marquette, MI. She is Bear Clan and an enrolled citizen of Wiikwemkoong First Nation, an Unceded Indigenous reserve in Ontario, Canada. She was adopted at birth, growing up in a non–native family. Despite facing adversity as a native child in the foster care system, Amber graduated from Northern Michigan University in 2021 with a degree in Community Health Education on a basketball scholarship. She is passionate about serving Native Tribes and helping tribal members live healthier, more fulfilled lives, who unfortunately, have the poorest health in the United States. Read more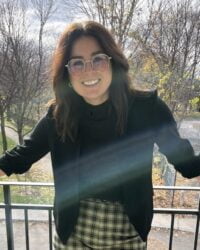 Sarah Clairmont, General Member
Sarah Clairmont is a first–generation PhD Candidate in philosophy at McGill University. Her dissertation argues that scholarship on the social determinants of health has not considered the social determinants of how people think and form beliefs about health and health policy in a non–ideal world. Her argument builds on recent developments in feminist philosophy of science and literature on epistemic injustice to articulate the role that social values, including epistemic norms and patterns of ignorance, play in explaining enduring inequities in health in a Canadian context. She has a Bachelor of Arts (Philosophy major) from Toronto Metropolitan University and a Master of Arts (Philosophy) from the New School for Social Research.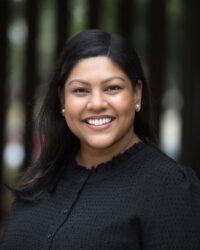 Priya Gandhi, General Member
Priya Samir Gandhi (she/her/hers) is a Ph.D. candidate in policy analysis at the Pardee RAND Graduate School and an assistant policy researcher at the RAND Corporation. Her research interests include the social determinants of health, health care access and quality, public health preparedness, and community resilience. Her dissertation is focused on exploring the effect of hospital mergers on health care access and utilization. Read more
Carlyn Graham, General Member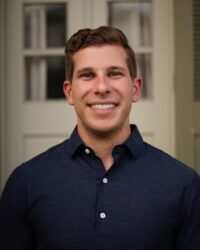 Connor Martz, General Member
Connor Martz is a Postdoctoral Fellow at the University of Texas at Austin Population Research Center. His research examines biosocial mechanisms of population health using latent variable models, with an emphasis on socio–contextual and structural determinants of health inequities. To date, his work has primarily focused on assessing the health impacts of racism, ranging from neighborhood–level characteristics (racial residential segregation, poverty concentration, built and social neighborhood environment) to interpersonal experiences (direct and vicarious discrimination). He received his Ph.D. in Human Development and Family Science from Auburn University and was previously a postdoctoral fellow researching social epidemiology at the Tulane University School of Public Health and Tropical Medicine.