Academic Population Health Leaders Working Group
The group seeks to bring together leaders of academic population health entities (e.g., departments, institutes) from across disciplines to provide a platform for strengthening and sustaining the growing field of population health science.
Click here to learn about our 2019 Pre-Meeting event.
Conference Program Chairs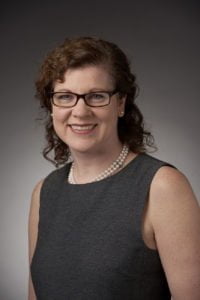 Theresa Osypuk is a social epidemiologist, and her research examines why place and social policy influence health and health disparities. She studies the influence of racial residential segregation, neighborhood context, and social and economic policies implemented outside of the health sector, for their effects on health disparities across the life course. Read more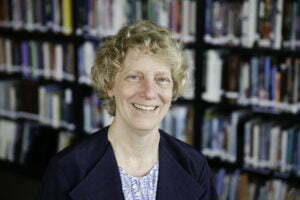 Professor Elizabeth Heger Boyle (Department of Sociology & College of Law, University of Minnesota) studies the role of law in the realization of women's and children's right to health, particularly in the global south. She has written extensively on the impetus for and impact of laws related to female genital cutting, and considered the impact of laws and international treaties on adolescent childbearing, vaccinations, under-5 mortality, and educational enrollments. Read more
Thank you for participating in the 2018 IAPHS Conference!
IAPHS wishes to express our appreciation to our Conference Sponsors, NAS and NASEM staff,  and all those involved in the planning. We look forward to seeing everyone at the 2019 Conference in Seattle, Washington!
2018 Conference Sponsors
IAPHS Also Thanks:
The 2018 Program Committee, led by Allison Aiello and Bob Hummer, for their vision and hard work in organizing the program
Dave Kindig, Paula Lantz, Sanne Magnan, Lourdes Rodríguez, Bob Hummer and Allison Aiello for organizing the Symposium on Population Health Science in the United States: Trends, Evidence, and Effective Policy
Shawn Bauldry, Lynne Cossman, and Julia Wolf for organizing the roundtables
Theresa Osypuk and David Rehkopf for organizing the Poster Award judging
Tiffany Green, JoAnne Dyer, Sarah Burgard, Anjum Hajat, Hedy Lee and Chris Bachrach for communications efforts
The organizers of concurrent panel sessions
The student volunteers assisting with registration and other conference activities
IAPHS Administrative Director Sue Bevan for conference management
NASEM staff Alina Baciu, Carla Alvarado, Kimani Hamilton-Wray, Hope Hare, and Patsy Powell for logistical support
NAS Building audiovisual support staff