2023 MENTORING ROUNDTABLES
Date: Tuesday, October 3, 2023, 12:15pm – 1:30pm
Mentoring Roundtables will be held on Tuesday, October 3, 2023 from 12:15 – 1:30pm at the Conference Hotel. Each table will be hosted by a Mentor with 8-10 registered Mentees to engage in an informal discussion. Lunch is included in the session. Each participant is required to pay a $25 fee to cover the cost of the lunch. Pre-registration is required to participate.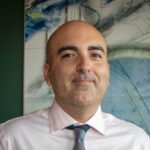 Roundtable Topic: Cultivating and nurturing an interdisciplinary professional network
Sean Valles
Sean A. Valles is Associate Professor and Director of the Michigan State University Center for Bioethics and Social Justice. He is author of the 2018 book, Philosophy of Population Health: Philosophy for a New Public Health Era (Routledge Press), and co-editor (with Quill R. Kukla) of the Oxford University Press book series, "Bioethics for Social Justice". He is a philosopher of health, focusing on the evidentiary and ethical complexities of how social context shapes health.
Roundtable Topic: Considering non-academic careers
Philip Alberti
As the Founding Director of the AAMC Center for Health Justice and Senior Director, Health Equity Research & Policy at the Association of American Medical Colleges (AAMC), Philip sparks, supports, and contributes to community-driven, multi-sector efforts that build evidence for programs, policies, practices, and partnerships that eliminate health inequities. Read more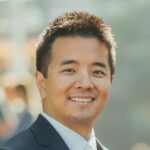 Roundtable Topic: Navigating the challenges of entering the academic job market
Alexander Tsai
Alexander Tsai, MD, is a board-certified psychiatrist at the Massachusetts General Hospital and Associate Professor of Psychiatry at Harvard Medical School. He is founding Co-Editor in Chief of the journal Social Science and Medicine – Mental Health. Read more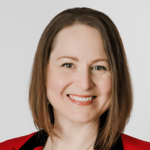 Roundtable Topic: What I wish I would have known in my first year of a tenure-track position?
Anna Zajacova
Anna Zajacova is a demographer and sociologist whose work focuses on population health, especially chronic pain and educational patterns in health. Anna is a Professor of Sociology at the University of Western Ontario.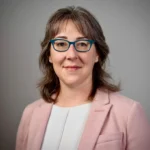 Roundtable Topic: How to develop your research program; differentiate yourself from your advisor (student focused)
Lauren Gaydosh
Dr. Lauren Gaydosh is an Assistant Professor of Sociology, Research Associate at the Population Research Center, and Research Affiliate at the Center on Aging and Population Sciences at the University of Texas at Austin. Her primary research focuses on better understanding the role of early life environments in shaping health across the life course. Read more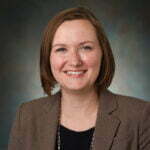 Roundtable Topic: Building your brand: developing your own center or lab around a research agenda
Lindsay Fernandez-Rhodes
Lindsay Fernández-Rhodes is a trained epidemiologist with experience in the areas of Genetic, Epigenetic, and Social Epidemiology. Her interdisciplinary research seeks to 1) elucidate the complex etiology of chronic diseases, and 2) identify key drivers of health disparities in the United States, both across the life course and across generations. Read more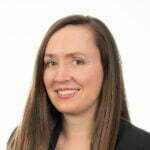 Roundtable Topic: The impact of sexual orientation and gender identity discrimination (SOGI) on individual and population health
Trish Homan
Patricia Homan is an Assistant Professor of Sociology and the Associate Director of the Public Health Program at Florida State University. She is also an Associate at FSU's Pepper Institute on Aging and Public Policy and The Center for Demography and Population Health. Read more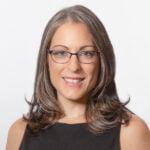 Roundtable Topic: Fostering complex collaborations to achieve population impact
Elizabeth Cope
Elizabeth L. Cope, PhD, MPH, is Vice President of Health Systems Improvement at AcademyHealth where she oversees a portfolio focused on the advancement of just, resilient, humanity-affirming systems of care. With expertise in epidemiology and implementation, Dr. Cope leads evidence translation collaboratives, performance improvement projects, and multi-stakeholder coalition-building initiatives. Read more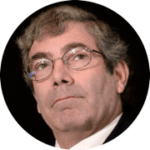 Roundtable Topic: Sharing your research with media and the public: demonstrating trustworthiness and credibility
Steven Woolf
Steven H. Woolf, M.D., M.P.H, is Director Emeritus of the Center on Society and Health at Virginia Commonwealth University, where he is Professor of Family Medicine and Population Health. He holds the C. Kenneth and Dianne Wright Distinguished Chair in Population Health and Health Equity. Dr. Woolf has edited three books and published more than 200 articles in a career that has focused on raising public awareness about the social, economic, and environmental conditions that shape health and perpetuate inequities. Read more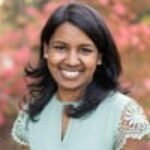 Roundtable Topic: Communicating for impact: sharing your research and inspiring action
Vinu Ilakkuvan
Dr. Vinu Ilakkuvan is the Founder and Principal Consultant of PoP Health (www.pophealthllc.com), a public health consulting firm she created in 2017 to bridge the gap between where systems-level solutions to community health improvement are developed and where they are put into action – on the ground, in communities. Read more