SPECIAL THANKS TO OUR 2022 MENTORS!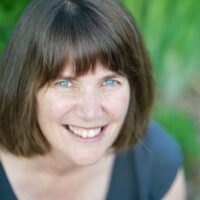 Roundtable Topic: Navigating the challenges of entering the academic job market
Elizabeth Lightfoot is the director of the Arizona State University School of Social Work. Her main research interests are in the area of disability policy and services, and the intersections of disability with child welfare, aging, abuse, and health. She currently has several research projects underway exploring family careging during COVID-19, fraud and older adults/people with disabilities, parental supports for parents with disabilities, doctoral education in social work, and social work, disability and aging in Romania and Namibia. Read more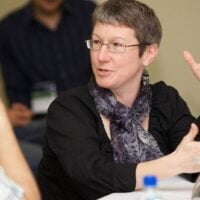 Roundtable Topic: Building and maintaining supportive relationships as a mentee and as a mentor
Stephanie Robert's research focuses on how social and economic aspects of people's lives affect their health and well-being over the life course. Many of her publications focus on how neighborhood context affects health and contributes to socioeconomic and racial health disparities. Her focus is on seeing social policy as health policy – determining how to best improve social policy rather than only health care policy to maintain people's health and reduce health disparities. Read more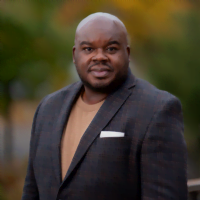 Roundtable Topic: Racism's impact on individual and population health
Darrell Hudson's research focuses on racial/ethnic health disparities and the role of social determinants of health, particularly how socioeconomic position and social context affect health and health disparities. He is currently investigating why data show that African Americans — despite bearing a disproportionate burden of physical health disparities and greater exposure to stress — have lower rates of depression compared to white Americans. Read more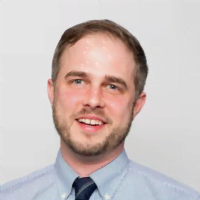 Roundtable Topic: Fostering academic/government collaborations
Bradley Kramer is a senior manager at his local Department of Public Health – Seattle & King County. He is both a practitioner and researcher with research at the University of Washington and Veterans Affairs Health System —  local, state, and federal governments. Brad has 15+ years of experience engaging partners through Community Based Participatory principles, across government, academia, community organizations, individuals with lived experience, medical directors, practitioners, payers, and policy decision makers.  He has conducted research with the health department as the primary agency, including randomized trials, funded by the Patient Centered Outcomes Research Institute, National Institutes of Health, and others. His focus is prevention approaches to decrease health disparities and accelerate health equity. Read more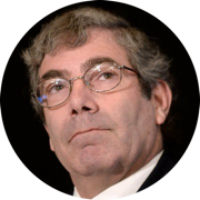 Roundtable Topic: Sharing your research with media and the public
Steven H. Woolf, M.D., M.P.H, is Director Emeritus of the Center on Society and Health at Virginia Commonwealth University, where he is Professor of Family Medicine and Population Health. He holds the C. Kenneth and Dianne Wright Distinguished Chair in Population Health and Health Equity. Dr. Woolf has edited three books and published more than 200 articles in a career that has focused on raising public awareness about the social, economic, and environmental conditions that shape health and produce inequities. Beyond research, he works to address these issues through outreach to policymakers and the public, including testimony before Congress, consulting, editorials in major newspapers and social media, and speaking engagements. Read more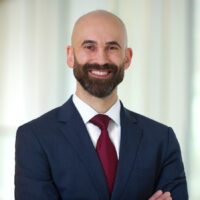 Roundtable Topic: Considering non-academic careers
Philip Alberti, Senior Director of Health Equity Research and Policy at the Association of American Medical Colleges. A national health care equity leader, Alberti supports the efforts of academic medical centers to build an evidence-base for effective programs, protocols, policies, and partnerships aimed at eliminating inequities in health. He joined the AAMC in 2012 to facilitate the conduct of community-partnered, health equity science and scholarship at AAMC-member medical schools and teaching hospitals, and to make the case for policies and practices that explicitly have health and health care equity as a goal. Read more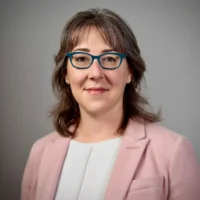 Roundtable Topic: How to develop your research program; differentiate yourself from your advisor (student focused) 
Dr. Lauren Gaydosh is an Assistant Professor of Sociology, Research Associate at the Population Research Center, and Research Affiliate at the Center on Aging and Population Sciences at the University of Texas at Austin. Her primary research focuses on better understanding the role of early life environments in shaping health across the life course. This work integrates social, contextual, and biological data from population-based longitudinal studies to examine how inequalities in the social environment get under the skin to create health disparities. Her research has been funded by the National Institutes of Health, the National Science Foundation, and the US Fulbright Program. Read more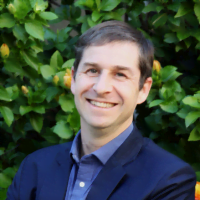 Roundtable Topic: What I wish I would have known in my first year of a tenure-track position
Dr. Eyal Oren is the Director of the School of Public Health at San Diego State University (SDSU). He is a Professor of Epidemiology and a core-investigator at the Institute for Behavioral and Community Health at SDSU. He is trained as an infectious disease, respiratory and social epidemiologist with particular expertise in respiratory health, and numerous projects in COVID-19, TB, flu, tobacco exposure and asthma. He has also worked at the interface of infectious etiologies and chronic disease outcomes, particularly cancers. He has extensive experience in epidemiological and clinical research, working on the effective adoption of interventions in the community as well as in developing evidence-based strategies and practices from secondary data analyses and novel data sources. He is a UW Epi PhD Alum (2010).