IAPHS Staff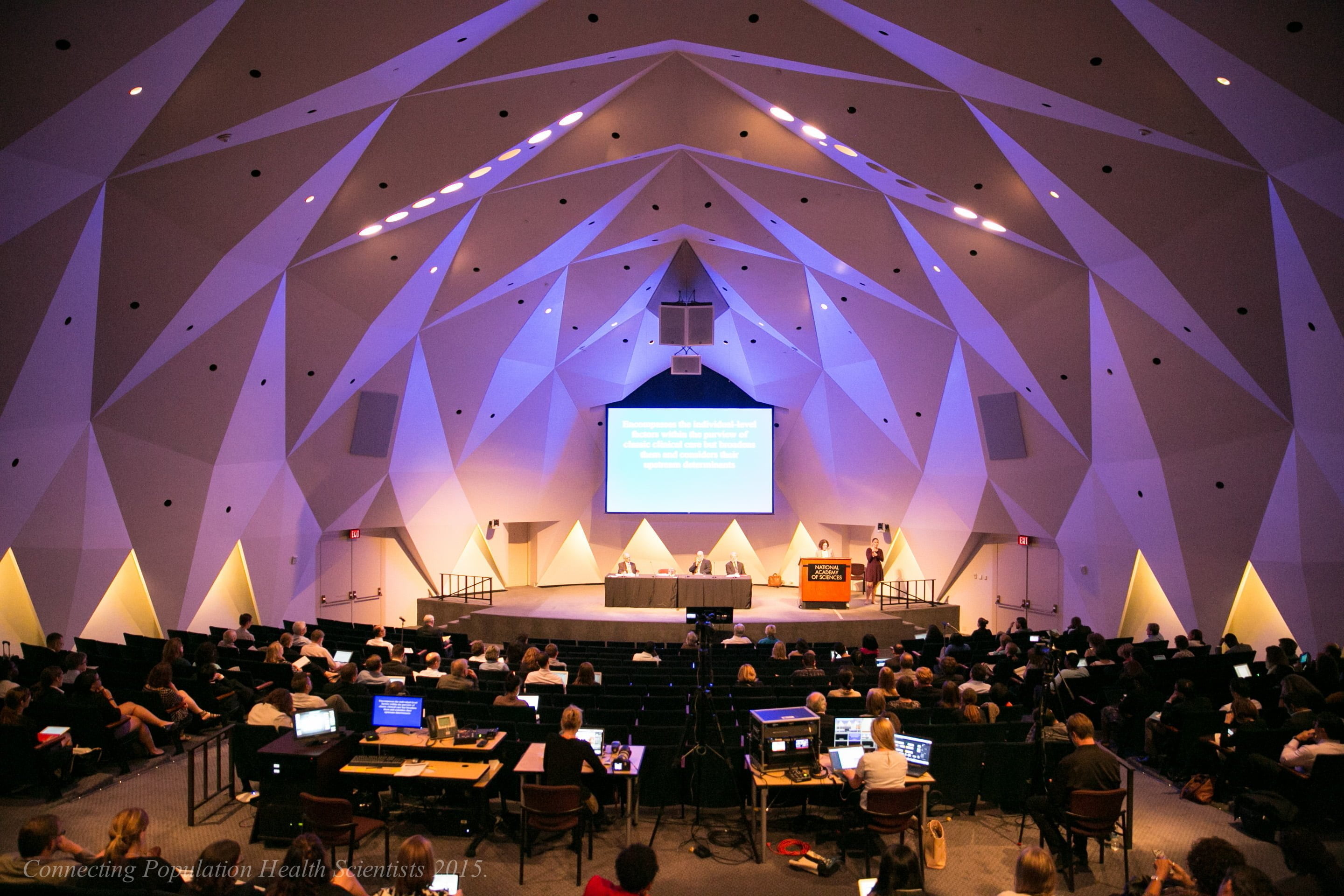 Join us October 3-5 at the for the next IAPHS conference on population health.  Registration for "Pushing the Boundaries of Population Health Science: Social Inequalities, Biological Processes, and Policy Implications" is open for IAPHS members as of April 2.  Non-members may register beginning May 15.
Register for the conference here
IAPHS members enjoy deep discounts on meeting registration fees. Members are also offered early registration this year.  Last year's meeting was oversubscribed, and although IAPHS will make every effort to accommodate all those who attend the meeting, members are encouraged to register early to assure a spot.
This year's conference is shaping up to continue the great traditions established in previous meetings.  Conference organizers received a record number of submissions and will be finalizing the program by June.
Highlights will include:
Interdisciplinary panels and poster sessions that feature the latest in population health science;
Sessions that foster exchange about population health issues between scientists and stakeholders from policy and practice fields.
A symposium, Population Health Science in the United States: Trends, Evidence, and Effective Policy, jointly organized by IAPHS and the Roundtable on Population Health Improvement, to be held prior to the start of IAPHS sessions;
Roundtable discussions on professional development issues and communicating population health research; and
Plenty of time for networking with a diverse set of people who share a commitment to population health science.
IAPHS is grateful to the National Academy of Medicine's Roundtable on Population Health Improvement for hosting and collaborating in this year's conference.   Many thanks also go to:
Allison Aiello and Bob Hummer, University of North Carolina, Chapel Hill, and all members of the 2018 Program Committee for their vision and hard work in organizing the program
Shawn Bauldry, Lynne Cossman, and Julia Wolf for organizing the roundtables
NAM staff Alina Baciu, Hope Hare, and Patsy Powell for their logistical support
Find the latest information about the conference at https://iaphs.org/conference/, and about membership in IAPHS at https://iaphs.org/join-iaphs/individual-membership/.