Elaine Meyer
Academics who master the 140-character (or now, the 280-character) art reach a far wider audience than they could through academic publications alone. These scholars, sometimes called Twitter "influencers," are often sought out as experts. In the health world that I work in, some of the big names are Timothy Caulfield, Jennifer Gunter, Kevin Pho  a/k/a Kevin MD, and Vinay Prasad.
However, self-improvement book author and computer scientist and  Cal Newport offers another view, writing in a widely read 2016 New York Times op-ed that social media is actually harmful to academic careers because it distracts and diminishes productivity.
And to those who say social media helps you promote your brand, Newport, who has never had a social media account despite being a Millennial, counters that social media is "a passive approach to professional development" because it "diverts your time and attention away from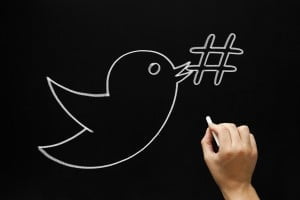 producing work that matters and toward convincing the world that you matter."
As with many things, it is possible here to find a balance. I spoke with a few faculty members who are fairly active on Twitter at the Department of Population Health  at NYU Langone Health, where I am based. We came up with a few do's and don'ts to help academics use this tool with intention while staying productive.
Do use Twitter to keep up-to-date on the landscape of your field. "I find Twitter to be an excellent journal article aggregator — I hear about lots of articles in my (broad) field I might otherwise miss," says Leora Horwitz, MD, MHS, the Director of the Center for Healthcare Innovation and Delivery Science at NYU Langone Health. 
Twitter "benefits my work by letting me see what topics are trending and drawing attention [and] keeping me informed on how ideas are playing out to a broad audience," says Arthur Caplan, PhD, director of the Division of Medical Ethics at NYU Langone.
Do use Twitter to share your research. Dr. Horwitz has found Twitter to be a great venue for sharing research. "I tweeted a visual abstract about an article that had gone completely unrecognized, and it suddenly got some attention," she says. It was shared by 20 tweeters, which put it in the top 25 percent on Altmetric] —"a lot [of attention] for a totally obscure paper without any press coverage."
Do use Twitter to help get your name out to the media. Journalists use search to find experts, and Twitter posts rank high in search results. "I have tweeted stories and been contacted by legislative staffers, NGOs, and patient advocacy groups who want to help push my idea into policy many times," says Dr. Caplan. Dr. Horwitz says Twitter has helped her gain recognition as an expert in healthcare delivery science, and she has been asked to participate in tweet chats and has been tagged in questions related to her field.
Do use Twitter as practice for expressing your ideas concisely.As a scientist, it is important to be able to communicate your ideas to a variety of audiences, and using Twitter can help by training you to write more pithily. Says Rebecca Robbins, PhD, a postdoctoral research fellow in the Department of Population Health: "Once I learned how to stay in the character limit I found Twitter to be fun, useful, and assist me in three capacities in particular: 1) lauding colleagues as their papers/work comes into press, 2) cataloging studies I'm interested or find compelling, and 3) building my brand."
Do monitor how many clicks you are getting. Tools like bit.ly or Altmetric allow you to see how many clicks your tweets are getting. Monitoring this number is less about seeing how popular you are but more about seeing which of your tweets resonate the most.
Don't get sucked into areas unrelated to your work. "I am a minimalist tweeter and tend to tweet only about my specific research area or a couple areas I care a lot about," says Dr. Horwitz. "I largely avoid politics except when it relates to healthcare. I almost never engage in back and forth arguments on Twitter. On the very few occasions I have done so I have always regretted it." As Dr. Horwitz points out, this can take up a lot of time and emotional energy.
Don't use Twitter when you have a major deadline. "Sign up but limit your time with Twitter—you need to set the limits. Also, when you are on deadline just shut it off," says Dr. Caplan. Don't forget, you can schedule tweets on Tweetdeck or Hootsuite in advance.
Don't overdo live tweeting. Live tweeting at a conference is a good way for exposure and to make connections, but don't overdo it. A tweet or two per panel is fine; otherwise you overwhelm your followers' feeds and might have trouble actually focusing on the presentations.