Debra Cooper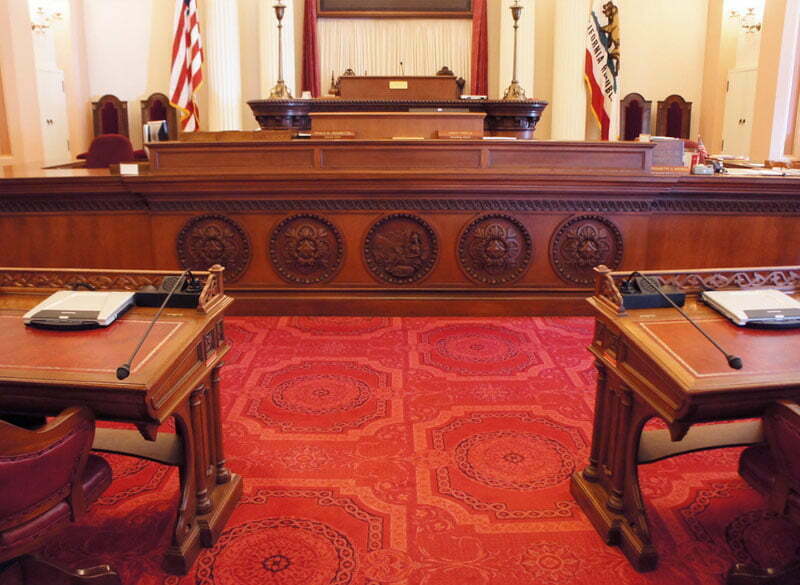 For many, the term "science policy" sounds almost like an oxymoron — an unnatural pairing of two different disciplines. Others may be aware of the marriage between 'science' and 'policy,' but don't necessarily understand how that relationship functions. Throughout graduate school, I knew I had an interest in science policy but didn't know exactly what that meant or what role I could play in the field. The turning point for me came after my postdoctoral work, when I took part in a science and technology policy fellowship through the California Council on Science and Technology (CCST), a fellowship that gives scientists the opportunity to work as legislative aides and consultants in the California State legislature.
Of all the bills that were drafted and analyzed during my fellowship year, one bill stands out to me as the most fitting example of science policy. It's a high-profile bill that would go on to have an important impact on population health in California: Bill SB 277. SB 277 removed the personal belief exemption from vaccination requirements for enrolling children in private or public school. (Medical exemptions, however, are still allowed.) This exemption had previously allowed parents who did not want to vaccinate their children or who wanted to vaccinate on a non-standard schedule to do so based on personal or religious reasons.
The bill was drafted largely in response to a measles outbreak that occurred from December 2014 to early 2015. The first reported incident was an unvaccinated child who had recently visited Disney theme parks in Anaheim, California. That same day, four additional suspected measles cases were reported, all people who had visited Disney theme parks during the same period. From the onset of the outbreak through February 2015, there were 125 confirmed cases of the measles in the U.S. (110 of these in California). There were additional cases reported in Mexico and Canada. Of the 110 California cases, 49 (45%) of the patients were unvaccinated, only 12 of whom were infants too young to be vaccinated.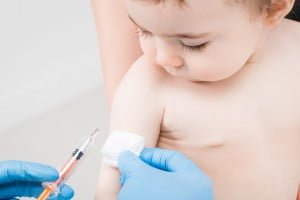 Prior to the outbreak, California experienced a marked increase in unvaccinated school-aged children. In 2000, fewer than 1% of students entered kindergarten without receiving some or all of their required vaccinations due to a personal belief exemption. By 2014, that rate rose to 3.15%, with some communities in California reporting rates as high as 21%. Communities with immunization rates that low are prime targets for an outbreak like the "Disneyland outbreak."
At the time this bill was going through the California Legislature, I was a consultant in the Senate Office of Research. This office serves the research needs of California state senators. While in that role, I provided background information to senators and their staff as needed for drafting and analyzing bills. For example, in preparation for legislative hearings on SB 277, I provided information on child vaccination rates and patterns throughout California to senators and their staffers. In addition, the other CCST fellows and I would discuss the bill in advance and during the hearings, debating arguments both in favor and against, in order to hone our skills as scientists entering the policy field.
The compromise inherent in crafting science policy is that science is not the only factor in the decision-making process. Even with strong research backing a particular policy, the public benefit, the state cost, the constitutionality, and other factors play a role in determining legislation. Concerning SB 277, the opposition's greatest argument was that the bill would remove parental choice. Unfortunately, misinformation can also play a role in influencing policy. For instance, though it has been thoroughly debunked, the link between vaccinations and autism was mentioned several times during the debate on SB 277. In the end, SB 277 was passed, signed by the Governor, and became a law that went into effect January 1, 2016. It's too soon to know the public health effects of this bill, but data are currently and will continue to be collected in order to evaluate these outcomes. Certainly, if there are any future changes to the school-age vaccination laws in California, the collected data will have a part in drafting and analyzing the proposed bills.
The most important lesson that I learned throughout my fellowship year was that there are a variety of ways for scientists to make their mark on policy. Those in academia can advocate on behalf of research whenever important bills and issues arise. If you want to leave 'the bench,' scientific expertise and analytical competence are valuable skills for legislative staff who work drafting bills. Staff jobs include roles like executive staffers, who create regulation based on bills that have passed into law; lobbyists, who are frequently experts on a given issue; and even candidates running for elected office. Scientific expertise is needed and welcomed in all aspects of policy making.
Save
Save
Save