Sasha Walek
Poverty and a multitude of other adverse childhood experiences can affect every aspect of a child's health and development. Despite decades of policy reforms, achievement gaps and health disparities among children persist. 
Speakers at the May 13, 2019, "Health And… Childhood and Opportunity" conference hosted on  by the Department of Population Health at NYU Langone Health explored ways for multiple stakeholders across a variety of sectors (including healthcare, education, public health, and housing) to better foster children's development to maximize opportunities for health and wellbeing across the life course—paving the way for greater opportunity, health, and equity in adulthood. 
 "Together today we're going to explore both novel and foundational approaches to the challenge and opportunity of promoting greater equity and health in childhood and beyond—looking to shine a light from unfamiliar directions on familiar challenges," said Marc Gourevitch, MD, MPH, Muriel G. and George Singer Professor of Population Health and chair of the Department of Population Health, in his opening remarks.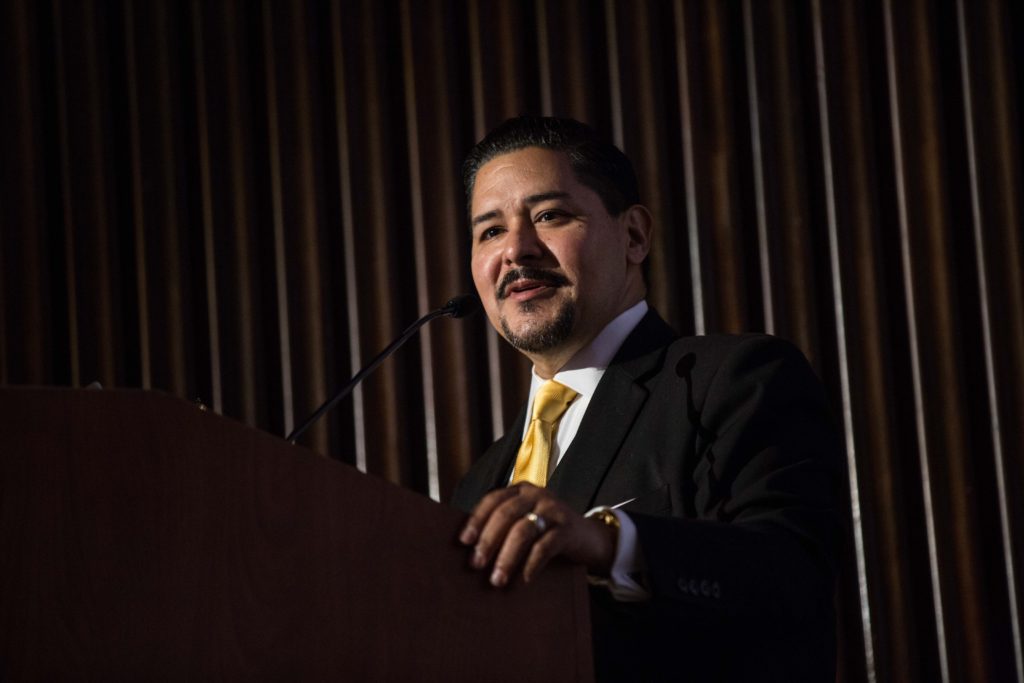 Early Education-Based Interventions
Richard Carranza, New York City Department of Education Chancellor, delivered the morning keynote.Carranza, a second-generation Mexican American whose father was a sheet metal worker and mother a hairdresser, expanded on his department's Equity and Excellence for All Agenda. He outlined specific achievement targets for students across a wide array of academic disciplines, as well as declaring a goal of 80 percent high school graduation by 2026. Despite rising graduation rates and the expansion of pre-K citywide (enrollment has more than tripled since 2014), Carranza cautioned about persistent segregation and structural inequities that continue to stifle childhood opportunity and development. 
"Inequities of segregation follow students throughout their lives, following them both socially and economically," said Carranza. "Either we believe that black and Latino students are physically, biologically, and geneaologically incapable of being successful in a public school environment, or perhaps it's the systems and the structures and the practices and the policies that have conspired to create an environment where students are shut out of opportunity. I believe the latter," he said to an applauding audience. 
Carranza was introduced by Laurie Miller Brotman, PhD, Bezos Family Foundation Professor of Early Childhood Development, Director of the Center for Early Childhood Health and Development in the Department of Population Health, and professor in the Department of Child and Adolescent Psychiatry. Dr. Brotman is also the founder of ParentCorps, a family-centered intervention that aims to help parents and early childhood teachers create environments in which children thrive. Dr. Brotman has been working with the New York City Department of Education for more than 20 years to scale ParentCorps to improve outcomes for four-year-olds and their families, and to reduce racial and income disparities at the population level. ParentCorps is now part of New York City's universal pre-K and 3-K initiatives.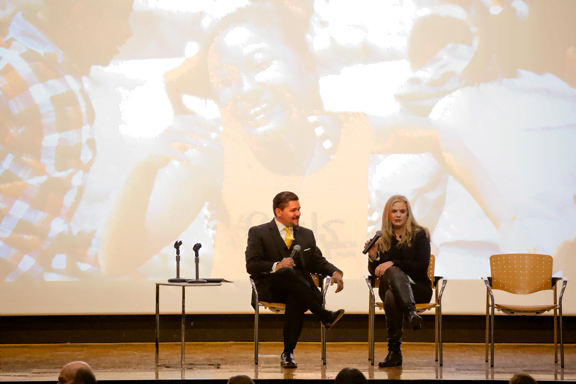 The Future of Perinatal Interventions
During a discussion about novel ways to improve opportunity in childhood and youth, Moriah Thomason, PhD, associate professor in the Departments of Child and Adolescent Psychiatry and Population Health, presented her research on the brain development of fetuses in utero. 
Dr. Thomason explained how she and her team, via MRI, watch the functional signals of fetuses using their brains, examining how those signals are coordinated across brain regions over time. She found that communication across major systems of the brain are all altered by maternal stress exposure.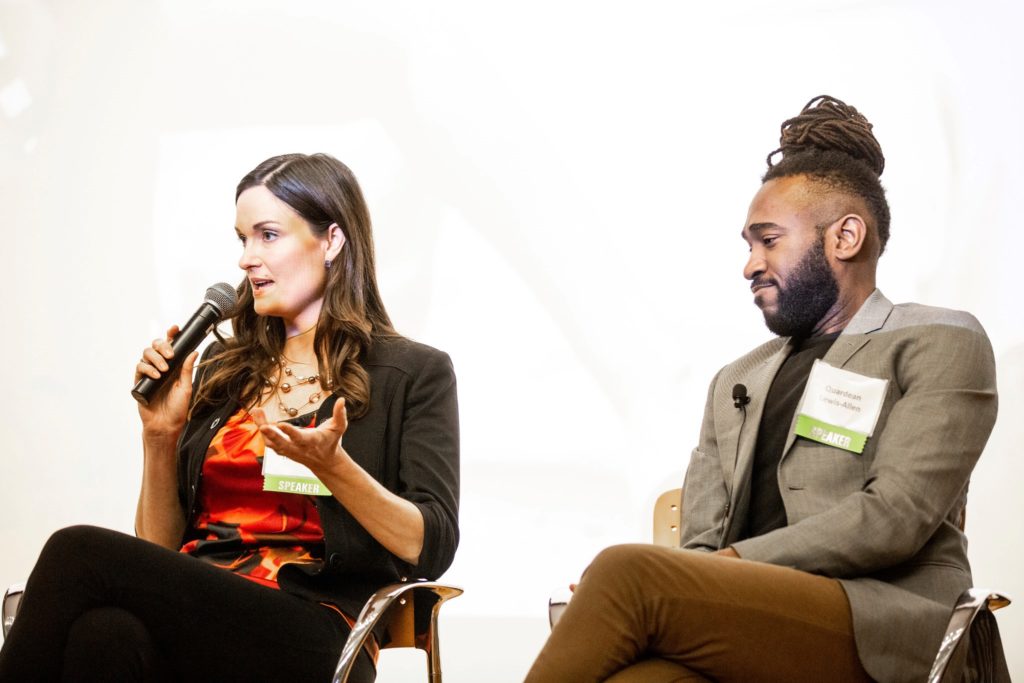 Economic Interventions to Reduce Poverty
In a discussion about unconditional cash transfers to improve the economic status of families, Aisha Nyadoro, PhD, chief executive officer of Springboard to Opportunities, explained how an initiative she runs called the Magnolia Mothers Trust is giving poor single mothers in Mississippi guaranteed and unrestricted income of $1,000 a month for a year and tracking their outcomes. 
"Our goal is to create empowered women and families and propel them towards their goals and dreams," said Dr. Nyandoro. She also explained the role that structural racism has played in how cash benefits are currently tied or not tied to the country's social safety net system. Six months into the program, Dr. Nyandoro and her team are hearing mothers in the program report increased empowerment by being able to pay off debt, as well as expressing heightened confidence in parenting ability.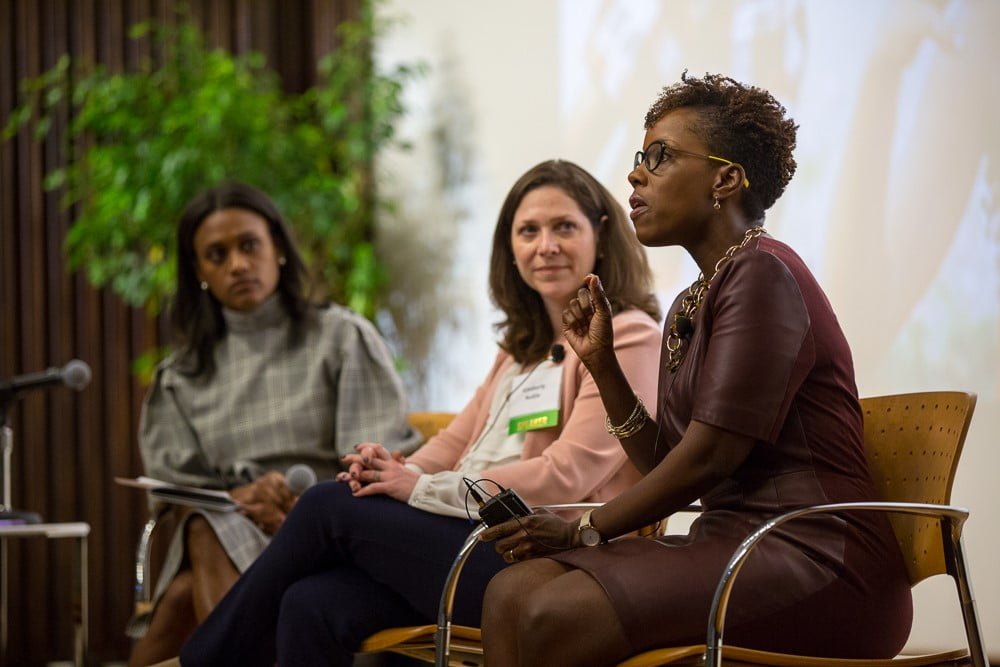 Increasing Mental Health Services in Schools; Reducing Exposure to Dangerous Chemicals
Rounding out the day included a discussion about complementary, reinforcing strategies to reduce poverty to improve health featuring Leonardo Trasande, MD, MPP, professor in the Departments of Pediatrics and Population Health, and director of the Division of Environmental Pediatrics, and Michael Lindsey, PhD, MSW,MPH, executive director of the McSilver Institute for Poverty Policy and Research and Constance and Martin Silver Professor of Poverty Studies at NYU Silver School of Social Work. Dr. Lindsey explained how mental health issues can impact a child's ability to learn, and he advocated for greater access to mental health care services in public schools, while Dr. Trasande highlighted his research on the wide-ranging effects of chemical exposures (including metals and endocrine disruptors) on early childhood development.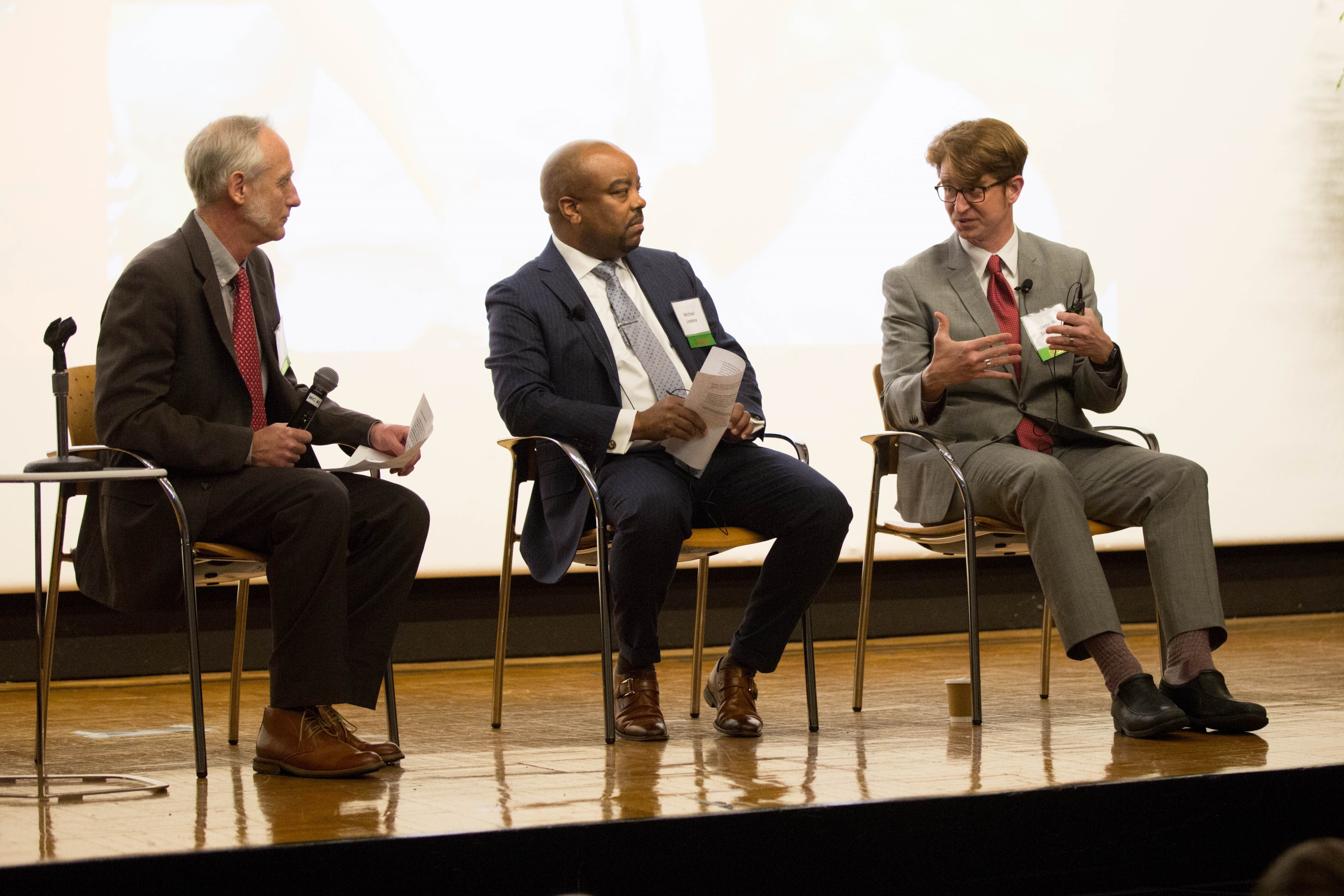 Delivering Interventions at Scale to Improve Childhood Opportunity
The gathering concluded with a panel discussion highlighting best practices on scaling interventions to improve childhood outcomes. According to Anne Williams-Isom, Chief Executive Officer of Harlem Children's Zone, leveraging data and learning are paramount to their success in supporting children and families from cradle through college. She also urged the audience not to be afraid when data doesn't reflect intended outcomes. "Data looks scary sometimes; sometimes, it's not what you want it to be," said Williams-Isom. "If we have courage to face drug dealers in the projects, we have to have courage to face the data when it's bad, and we have to be able to have discipline around continuous improvement of our programs."    
Taken together, the presentations by these academics, health care and public health providers, and community action organizations illustrate the multilevel approaches necessary to address persistent inequity in childhood opportunity and outcomes.