IAPHS Staff
Welcome to our new newsletter editor, Meghan Wolfe.
Meghan joins the IAPHS team to manage our newsletter, keeping our members and broader community abreast of news, upcoming events and opportunities, and announcements.  She plans to continue to improve the newsletter as IAPHS grows and expands as the leading voice on population health science.
More about Meghan…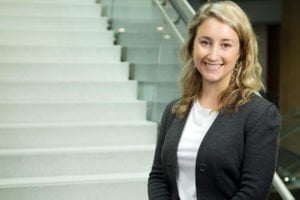 Meghan is a program manager for the Robert Wood Johnson Foundation-funded Health Policy Research Scholars program, which is housed in the Department of Health Policy and Management at The George Washington University Milken Institute School of Public Health. Health Policy Research Scholars is a leadership development program for doctoral students from underrepresented populations and backgrounds who want to apply their research to advance health and equity to build a Culture of Health.
As a program manager, Meghan develops programming and curriculum related to health policy, research translation and dissemination, and health equity; supports scholar engagement; and manages all communications and social media for the program.
Before joining the Health Policy Research Scholars program, Meghan was an associate at AcademyHealth, a nonprofit association for health services researchers, where she managed grant proposal reviews and developed health policy and communications programming for researchers. Meghan holds a master of public policy from The George Washington University, and a bachelor's degree in women's and gender studies from Drew University.