IAPHS Staff
Congratuations to our six new board members. They will join the board as of November 1, 2022 and serve through October 31, 2025. Thank you to everyone who volunteered to serve.
Magdalena Cerda, DrPH, MPH, Incoming President-Elect
Department of Population Health, NYU Grossman School of Medicine
Epidemiology
Magdalena Cerdá is a Professor and Founding Director of the Center for Opioid Epidemiology and Policy, in the Department of Population Health at NYU Grossman School of Medicine. Her research focuses primarily on two great challenges to improving population health and health equity: substance use and violence.  Specifically, her work addresses: (1) the social and policy determinants of substance use from childhood to adulthood; and (2) the causes, consequences, and prevention of violence. In her most recent work, she has applied methods from epidemiology, statistics, econometrics, and computer science to answer important questions about the impact that interventions at the local, city, state, and national level can have on overdose and violence.
Dr. Cerdá has served on multiple scientific advisory boards and professional societies, including a Robert Wood Johnson Foundation National Advisory Committee and the Society for Epidemiologic Research Executive Board. Currently, she chairs an Expert Review Group for the National Academy of Medicine Opioid Collaborative. Dr. Cerdá also serves as a Senior Editor of the International Journal of Drug Policy. Dr. Cerdá has been an active member of IAPHS since its inception, and has served on the Program Committee.
Dr. Cerdá obtained her doctorate from the Harvard University School of Public Health in 2006, and is a former Robert Wood Johnson Health and Society Scholar. Prior to her current position at NYU, Dr. Cerdá was an Assistant Professor at Columbia University Mailman School of Public Health, and Associate Professor at the University of California at Davis School of Medicine.
---
Kaori Fujishiro, PhD, is a Senior Research Epidemiologist at the National Institute for Occupational Safety and Health (NIOSH), part of the Centers for Disease Control and Prevention (CDC).  As a social epidemiologist in an agency dedicated to improving working people's health, Kaori has done extensive research on the role work plays in creating health inequalities.  Her position at NIOSH has afforded her a unique vantage point for seeing the great potential in linking population health science and occupational health science, two lines of research that so far have developed separately.
Because work is governed by existing regulatory structures, research on health and health equity that focuses on work could produce directly actionable knowledge. This direction will be most fruitful if researchers examine the quality of work, not just the presence or absence of work, and interrogate how the quality of work is determined and distributed in society.  Through her research, mentoring, and leadership opportunities, Kaori promotes the perspective of work as a structural determinant of health.
---
Alexander Tsai, MD, Incoming Board Member
Massachusetts General Hospital and Harvard Medical School
Psychiatry, Population Health Science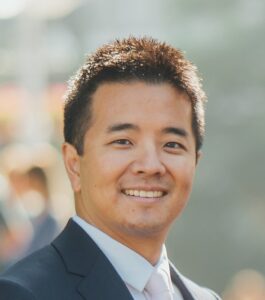 Alexander Tsai, MD is a board-certified psychiatrist at the Massachusetts General Hospital, where he is a core faculty member in the Center for Global Health and Mongan Institute. He is also Associate Professor of Psychiatry at Harvard Medical School and is a faculty affiliate in the Harvard Center for Population and Development Studies. Through his research, he seeks to understand how large-scale social forces such as violence, stigma, racism, and food insecurity conspire to undermine health and mental health among the poor and excluded.
Among Dr. Tsai's interdisciplinary editorial responsibilities, he serves as Founding Co-Editor in Chief of Social Science and Medicine – Mental Health; he also serves on the editorial boards of the British Journal of Psychiatry, the Journal of Acquired Immune Deficiency Syndromes, the Journal of Global Health, and Public Library of Science Medicine. Dr. Tsai was elected to the American Society for Clinical Investigation in 2021 and became a Distinguished Fellow of the American Psychiatric Association in 2022. Prior to joining the faculty at Mass General, he completed a postdoctoral research fellowship through the Robert Wood Johnson Health and Society Scholars Program at Harvard University. He has been an active member of IAPHS, from the earliest strategy planning meetings during its founding as the successor to the Health and Society Scholars Program to his present involvement in the IAPHS Mentoring Program and IAPHS Award Committee.
---
Caryn Bell, PhD, Incoming Board Member
Department of Social, Behavioral, and Population Sciences, Tulane University School of Public Health and Tropical Medicine
Public Health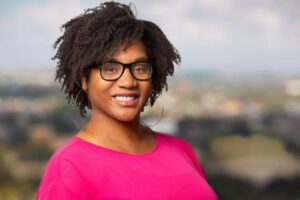 Caryn Bell is an Assistant Professor at the Tulane University School of Public Health and Tropical Medicine. She is a social and behavioral public health scientist and her research focuses on the unique impacts of socioeconomic status (SES) and place on cardiovascular disease risk factors in Black Americans and racial disparities. Her work explores the nuanced ways in which SES is associated with obesity and related behaviors in Black women and men by examining the role of family- and work-related factors. She also examines how place shapes structural racism in the United States and the implications for Black health and racial health inequities.
---
Katrina Walsemann, PhD, MPH, Incoming Secretary
University of Maryland
School of Public Policy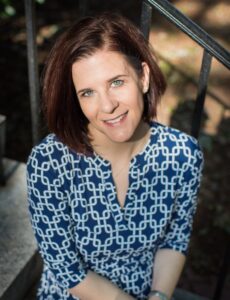 Katrina Walsemann is the Roger C. Lipitz Chair in Health Policy at the University of Maryland's School of Public Policy and a Faculty Associate at the Maryland Population Research Center. She is a population health and life course scientist whose research examines the ways in which the U.S. education system creates, perpetuates, and reproduces health inequities.
She has published extensively on how early school environments affect health and health behavior across the life course as well as how student debt influences the psychosocial health of young adults and their aging parents.  Her current research explores how state and local educational contexts during childhood relate to cognitive impairment and dementia risk later in life. Fundamental to her research is an understanding of the historical and contemporary social policies that can create, reduce, or eliminate racial and social inequities in population health.She holds a Ph.D. and MPH in Health Behavior from the University of Michigan's School of Public Health and completed a National Institute of Aging (NIA) post-doctoral fellowship at the University of Michigan's Population Studies Center.
Prior to joining the University of Maryland at College Park, she was associate professor of Health Promotion, Education, and Behavior at the University of South Carolina and Founding Director of the Carolina Consortium on Health, Inequalities, and Populations. She has been active in IAPHS since its inception, writing posts for the IAPHS blog, joining the conversation on the IAPHS podcast Sick Individuals/Sick Populations, and serving as a member of the 2017-2018 IAPHS Program Committee and the IAPHS early career award committee from 2018–2021.
Elizabeth Wildsmith, PhD, Incoming Treasurer
Child Trends
Sociology and family demography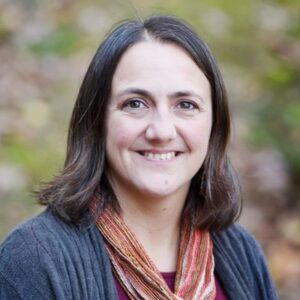 Elizabeth Wildsmith is a Research Scholar in the Reproductive Health and Family Formation research area at Child Trends. She is a sociologist and family demographer who studies childbearing, relationship formation, the transition to adulthood, Hispanic families, family wellbeing, and reproductive health. She is committed to addressing questions that will support researchers, policymakers, and practitioners in efforts to promote the healthy development of children and youth and in making sure those questions are addressed with the right data using the right methods. Prior to working at Child Trends, Dr. Wildsmith was a Robert Wood Johnson Foundation Health and Society Scholar at the University of Pennsylvania. Dr. Wildsmith received her PhD in Sociology from the University of Texas at Austin in 2004. Dr. Wildsmith has written or contributed to many Child Trends' research briefs and reports and has published in multiple peer-reviewed outlets, including Social Forces, Journal of Marriage and Family, Perspective on Sexual and Reproductive Health, and Social Science Quarterly.