IAPHS Staff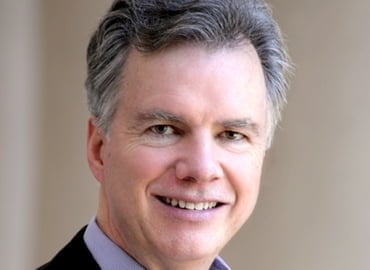 Robert T. Croyle, Ph.D., was appointed director of the Division of Cancer Control and Population Sciences, National Cancer Institute (NCI), in July 2003. In this role, he is responsible for overseeing a research portfolio and operating budget of nearly a half billion dollars and serves on NCI's Scientific Program Leaders Committee. As a division, DCCPS covers a wide range of scientific domains and disciplines, including epidemiology, behavioral science, surveillance, cancer survivorship, and health services research. He previously served as the division's associate director for the Behavioral Research Program, leading its development and expansion. Before coming to NCI in 1998, he was professor of psychology and a member of the Huntsman Cancer Institute at the University of Utah in Salt Lake City. Prior to that, he was a visiting investigator at the Fred Hutchinson Cancer Research Center in Seattle, visiting assistant professor of psychology at the University of Washington, and assistant professor of psychology at Williams College in Massachusetts.
Dr. Croyle received his PhD in social psychology from Princeton University in 1985, and graduated Phi Beta Kappa with a BA in psychology from the University of Washington in 1978. His research has examined how individuals process, evaluate, and respond to cancer risk information, including tests for inherited mutations in BRCA1 and BRCA2. His research has been published widely in professional journals in behavioral science, public health, and cancer, and he has edited two volumes: Mental Representation in Health and Illness (1991) and Psychosocial Effects of Screening for Disease Prevention and Detection (1995). He is co-editor of the Handbook of Cancer Control and Behavioral Science (2009) and co-author of Making Data Talk: Communicating Data to The Public, Policy Makers and The Press (2009).
Dr. Croyle is a member of the Academy of Behavioral Medicine Research, a Fellow of the Society of Behavioral Medicine, a Fellow of the American Psychological Association, and a recipient of several awards for his research and professional service. His efforts on journal editorial boards include being associate editor for Cancer Epidemiology, Biomarkers and Prevention, and consulting editor for Health Psychology and the British Journal of Health Psychology. Dr. Croyle received the American Psychological Association (APA) Nathan Perry Career Service to Health Psychology Award in 2009, and an APA Presidential Citation for science and leadership in 2012. Dr. Croyle received the NIH Merit Award in 1999, 2002 and 2008. He received the NIH Director's Award in 2000 and the NIH Office of the Director Honor Award in 2013. In 2014, he received the Distinguished Achievement Award from the American Society of Preventive Oncology.