IAPHS Staff
In nine podcasts, David Kindig MD, PhD, a population health thought leader, is interviewed by Sanne Magnan MD, PhD about his 50-year population health scholarly and policy journey, including many stories, anecdotes, and takeaways.
In our corresponding blog posts, we highlight some of the key moments and takeaways as a reminder for you to tune into previous and future podcasts. You can listen to Episode 1, "Once Upon a Time," Episode 2, "The Story Behind the Book 'Purchasing Population Health,'" Episode 3, What Is Population Health?", and Episode 4, "The Lonely Years."
Overview
In this episode Dave discusses his interactions with CMS, and the focused role of population health management approaches and their attention towards enrolled clinical populations. This episode also covers Dave's critique of the Triple Aim approach towards improving American healthcare by 1) improving the experience of care, 2) improving the health of populations, and 3) reducing per capita costs of healthcare. Specifically, Kindig challenges the identification of the appropriate institutions that will step up to be the "integrators" of coordinated care.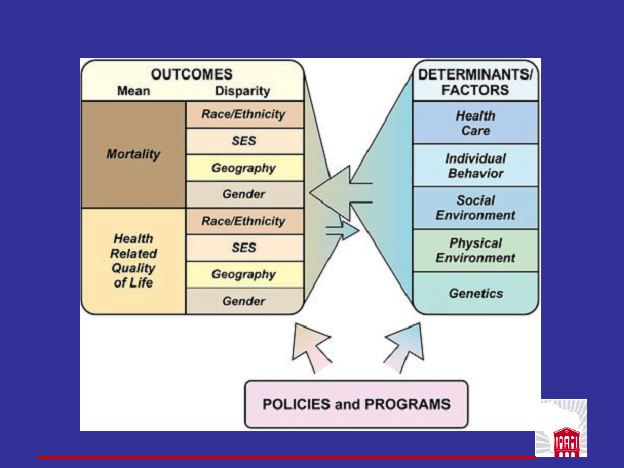 Next, Dave and Sanne discuss the beginning of the RWJF County Health Rankings. He discusses the original framework for the rankings (see figure below), the importance of separating determinants from outcomes, and the subsequent national rollout of the County Health Rankings. He also discusses his role in new innovations in population health scholarship and dissemination including the RWJF Health and Society Scholars and the development of IAPHS.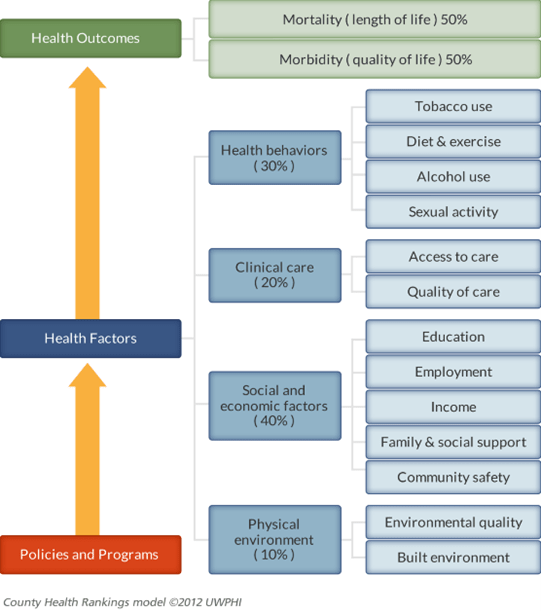 Highlights
The integration and tensions with national healthcare improvement initiatives.
The importance of county rankings beyond health outcomes.
The role of new innovations in population health dissemination, such as roundtables, blogs, organizations, and training programs.
Please join us next time for Episode #6, "It's All About Money," as we continue exploring Fifty Years Pursuing Population Health with David Kindig: The Unfinished Journey.
---
References
Kindig DA, Asada, Y, Booske B. 2008. A Population Health Framework for Setting National and State Health Goals. JAMA 299 (17): 2081-2083.
Kindig D. Beyond the Triple Aim: Integrating the Non-Medical Sectors. Health Affairs Blog, May 19, 2008.
Peppard PE, Kindig DA, Dranger E, Jovaag A, Remington PL. 2008. Ranking Community Health Status to Stimulate Discussion of Local Public Health Issues: The Wisconsin County Health Rankings. American Journal of Public Health 98(2): 209-212.