JoAnne Dyer
IAPHS Members in the News

Anjum Hajat was a guest editor of a special issue of the International Journal of Environmental and Public Health titled "Work, Health and Equity." (University of Washington Center for Studies in Demography & Ecology News, November 10, 2022)
Jennifer Karas Montez and Steven Woolf in USA Today: Liberal policies, such as those that protect marginalized groups, are linked to lower mortality rates in people 25-64 years old. The study also found links to other policies and certain causes of death (See the PLOS One study published October 26, 2022; study authors also include IAPHS members Shannon Monnat, Mark Hayward, and Anna Zajacova)
Sandro Galea and Catherine Ettman in PLOS ONE:  Suicidal ideation was 4.8 times higher during the COVID-19 pandemic, and people in lower-income households were at particular risk of mental distress. "Reporting difficulty paying rent was associated with suicidal ideation." (November 16, 2022)
Elaine Hernandez was selected to be an RWJF Interdisciplinary Research Leader. Her project with two other researchers is titled "Advancing Racial and Ethnic Equity in Health Care Access: COVID Pandemic Medicaid Changes."
Darrell Hudson was also selected to be an RWJF Interdisciplinary Research Leader. His project with two other researchers is titled "Prostate Cancer Patient, Healthcare Provider, and Healthcare System Perspectives on Equity in the Cancer Care Delivery System in St. Louis."
Roland J. Thorpe is part of the Black Men's Brain Health 2023 Leadership Team.
---
Health Equity and Disparities

Maternal deaths linked to COVID-19: "COVID-19 contributed to a quarter of maternal deaths in the first two years of the pandemic, with Black pregnant women experiencing a mortality rate nearly three times higher than their white peers, according to an oversight report to Congress…." (Axios, October 19, 2022, citing a US Office of  Government Accountability (GAO) October 2022 report)
Disparities in the treatment of advanced heart failure: Black adults were half as likely as White adults to receive ventricular assist devices or transplants at advanced heart failure centers. (NIH referring to an October 19, 2022 study in the journal Circulation: Heart Failure.)
Access to test-to-treat COVID-19 locations is not equal: In this study, people in rural locations had longer drives to the nearest center than urban people did, and Alaska Native and American Indian people lived farther away from test sites than White people did. (JAMA Network Open Research Letter, November 9, 2022)
---
Environmental Health & Justice

Extreme heat is already here and will worsen inequality:  Extreme heat is killing people around the globe, and as the climate heats up, heatwaves will disproportionately impact certain vulnerable regions and populations, such as in the southern Sahara and South and Southwest Asia. (United Nations Office for the Coordination of Humanitarian Affairs, the International Federation of Red Cross and
Red Crescent Societies, and the Red Cross Red Crescent Climate Centre joint report, October 2022).
The EPA will look into environmental injustice in Salt Lake City: SLC's west side has experienced disproportional rates of pollution, and now a comprehensive EPA assessment will take a look. (Salt Lake Tribune, October 18, 2022)
Proposed power plant in Massachusetts will increase health disparities: The Massachusetts Climate Action Network (MCAN) reports that the Peabody fossil fuel energy project will make existing health and environmental justice disparities worse. (WBUR, November 4, 2022)
---
Built Environments

Traffic death rate is growing in America, but not in many other similar countries: The higher rate in America "is the result of policy decisions that elevated fast car travel and automaker profits over roadway safety." (Bloomberg CityLab, November 3, 2022)
Birds and birdsongs can improve mental health: Encounters with birds improved the moods of people with and without depression. Past research has shown that deprived areas often have fewer green spaces. (Mother Jones citing a study in Scientific Reports, October 27, 2022)
Neighborhood features impact mental and physical health: Single-lane roads "are associated with higher levels of chronic disease," and chain-link fences are associated with more poor mental health days.  The study used Google Street View images. (MarylandToday at the University of Maryland citing a study in the Inernational Journal of Environmental Research and Public Health, October 27, 2022)
---
Policy & Programs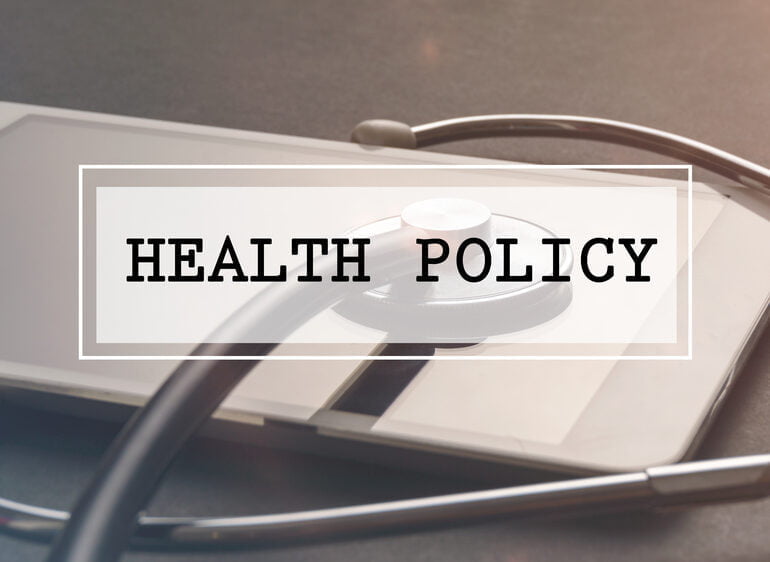 Cuts to Medicare's home health services threaten access to vital support:  Home services help keep seniors at home and families working, but funding cuts have been proposed. (Stat News First Opinion Podcast, October 26, 2022).
How to implement and evaluate value-based payment systems: The authors suggest frameworks and ways to advance health equity via value-based payment systems. (Health Affairs, November 4, 2022)
Care for new mothers is overlooked, but important: Moms need better and specific care during the "fourth trimester," especially in the first couple of weeks after they leave the hospital. The researchers recommend more screening for postpartum depression and anxiety, and continued Medicaid coverage in the postpartum period. (Kaiser Health News, October 31, 2022)