Margaret Hicken, Kate Duchowny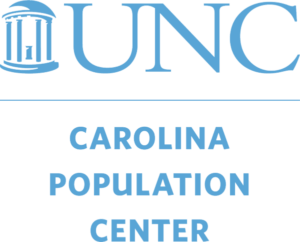 September 2022 | Member of the Month
INTERVIEWERS
Sophie Ravanbakht is an upcoming fifth-year doctoral candidate in the Gilling's School of Global Public Health, Department of Health Policy and Management, minoring in Decision Sciences and Outcomes Research. Sophie's research interests center on exploring solutions to complex health problems that emerge from systemic and cultural intersections affecting underserved immigrant and pediatric populations. Using systems science (e.g. systems dynamics) and a mixed-methods approach in her research, Sophie is interested in the biosocial influence of immigration and acculturation across generations and the life course in order to improve clinical guidelines, patient-centered care, policy guidance, and community resources for vulnerable populations. Through her dissertation, Sophie seeks to increase understanding of how stress-related mechanisms that underlie discordant acculturation in Latino immigrant children and their caregivers influence health, health behaviors, quality of life, and weight status.
Nafeesa Andrabi is a PhD student in the Sociology Department at University of North Carolina at Chapel Hill. She is also a Biosocial Fellow at the Carolina Population Center and a National Science Foundation Graduate Research Fellow. Her scholarly work focuses on health disparities among Muslim immigrants in the US, particularly at the intersection of religion, US imperialism and ethnoracial identity.
Reed DeAngelis is a doctoral student in sociology at UNC-Chapel Hill, and a biosocial trainee at the Carolina Population Center. He researches the social stratification of stress-coping, health, and aging, with a focus on racialized and socioeconomic inequities. His focal research program incorporates survey, biomarker, and administrative data to reveal mechanisms of population health disparities rooted in unjust social systems.
Amanda Thompson, PhD., MPH, is Professor and Chair in the Department of Anthropology, Professor in the Department of Nutrition in the Gillings School of Global Public Health, a Fellow of the Carolina Population Center, and the co-Director of the Center for Galapagos Studies at the University of North Carolina at Chapel Hill. Her work focuses on the biological pathways linking early life social, behavioral and physical environments to the development of obesity and chronic disease across a range of national and international settings, including North Carolina, China, and Ecuador. She serves on the editorial board or as Associate Editor for several interdisciplinary journals, including the American Journal of Human Biology, Evolution, Medicine and Public Health, and the American Journal of Physical Anthropology. She was awarded the Human Biology Association's Michael A. Little Early Career Award in 2014 and the Kretchmer Memorial Award in Nutrition and Development from the American Society for Nutrition in 2019. Over her career, she has published over 80 journal articles and book chapters. She is the co-editor of a recent interdisciplinary volume, Water, food and human health in the Galapagos Islands, Ecuador: A little world within itself, (Springer, 2022, with Valeria Ochoa-Herrera and Enrique Teran).
Anneliese Long is a fourth-year doctoral student interested in examining reproductive health from a biocultural perspective. She focuses on lived environments that shape ovarian hormones in individuals with ovaries in the southeastern United States, with an emphasis on the social determinants of health and chronic inflammation.
Robert A. Hummer is the Howard W. Odum Distinguished Professor of Sociology and Fellow of the Carolina Population Center at the University of North Carolina at Chapel Hill. Hummer recently served as the 2021 President of the Population Association of America (PAA), the 84th president in the history of the organization. Hummer's research program is focused on the accurate description and more complete understanding of population health patterns and trends in the United States. He is currently serving as Director of the long-running National Longitudinal Study of Adolescent to Adult Health (Add Health), which is funded by the National Institute on Aging and five co-funding institutes/offices (NICHD, NIMHD, NIDA, OBSSR, ODP). Now in its sixth wave, Add Health is one of the most innovative and well-utilized nationally representative cohort studies of Americans ever undertaken. Over his career to date, Professor Hummer has published more than 150 journal articles and book chapters in his areas of interest, with attention to health disparities both during infancy/childhood as well as across the adult life course. He is the recent co-author of Population Health in America (University of California Press, 2019, with Erin R. Hamilton).