Sameera Nayak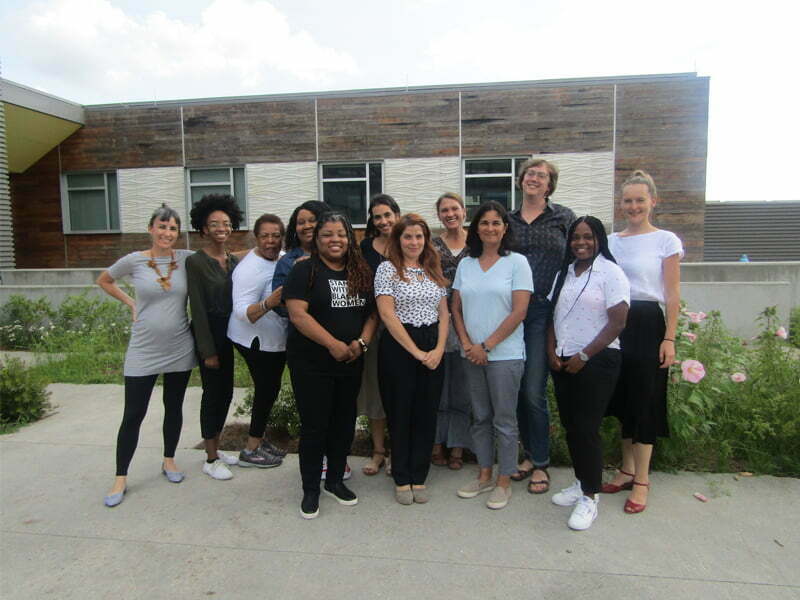 Tell us about your institution. What is the mission of the institution?
The Mary Amelia Center for Women's Health Research, affectionately called MAC, is based in the Tulane University School of Public Health. MAC began as an endowed outreach arm of a federally funded Center of Excellence (CoE) in Women's Health. While federal funding for all centers ended in 2006 (and ours also sustained damage by Hurricane Katrina), this arm lived on and has transformed to embrace other components of the CoE, including research and training/education. MAC's mission is to conduct interdisciplinary research that identifies and disrupts barriers to knowledge, opportunity, and health for women and their communities. We are driven by our vision of equitable health and well-being for all women and their communities.
Why did you decide to make the connection between your program and IAPHS?
With many of our faculty involved in IAPHS and an interdisciplinary approach to our work, it was a natural fit to engage more broadly as an institution.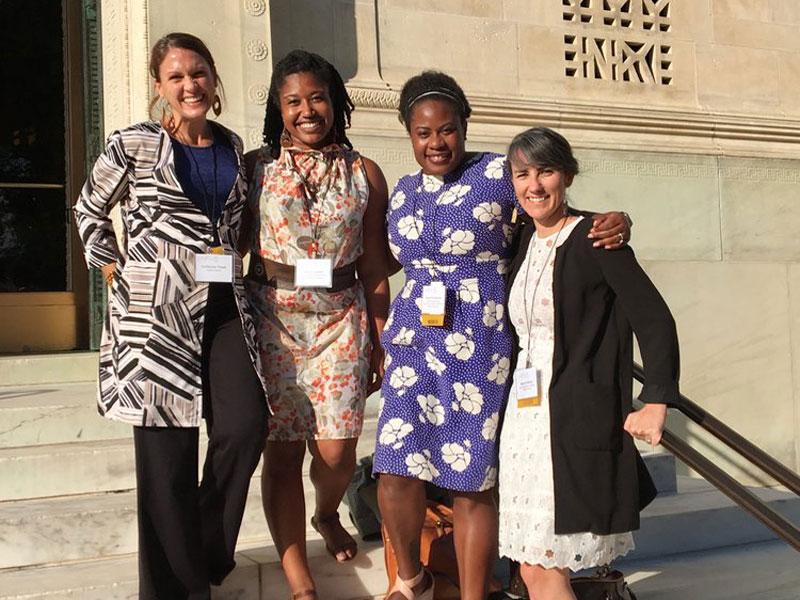 We'd love to hear more about the research your members engage in. What are some themes that run through the research in your program?
Our research and evaluation programs focus on the social, structural, and policy determinants of women's health—with women broadly defined by biology, identity, and/or expression—as well as those in their lives (e.g., children, family, partners) and surrounding community. Factors examined or addressed in both etiologic and intervention/evaluation research include neighborhood conditions (e.g., housing, segregation, food access), interpersonal factors (e.g., intimate partner violence, experiences of discrimination) and health and social policies (e.g., paid leave, firearm regulations, access to abortion and maternity care). We aim to embed equity in every aspect of our work. This includes conducting research that attempts to understand and address structural racism and other forms of oppression, being intentional about the diversity of our staff and the collaborators that we engage with, and supporting and amplifying the work of our community partners.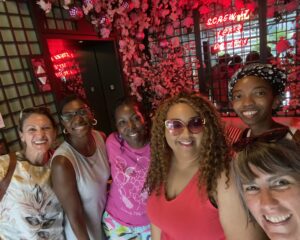 Are there any recent research projects/grants/publications that you'd like to highlight?
We have several reports, briefs and publications listed on our website – https://womenshealth.tulane.edu/resources – but highlight some key pieces below.
Theall KP, Francois S, Bell CE, Anderson A, Chae D, LaVeist T. Neighborhood Police Encounters, Health and Violence in a Southern City. Health Affairs, Special Issue on Racism and Health. (2022); 41(2): 228-236.
Wallace ME, Vilda D, Theall KP, Stoecker C. Firearm Relinquishment Laws Associated With Substantial Reduction In Homicide Of Pregnant And Postpartum Women. Health Affairs (Millwood). (2021); 40(10):1654-1662.
Vilda D, Wallace ME, Daniel C, Evans MG, Stoecker C, Theall KP. State Abortion Policies and Maternal Death in the United States, 2015‒2018. American Journal of Public Health. (2021); 0, e1_e9.
Felker-Kantor E, Andrinopolous K, Kerrigan D, Kendall C, Theall KP. "Todo se trata de a quién conoces": Social Networks and Drug Use among Female Sex Workers Living with HIV in the Dominican Republic. AIDS and Behavior. (2021); 25(4): 1276-1289.
Wallace ME, Friar N, Herewhe J, Theall KP. Violence as a direct cause of and indirect contributor to maternal death. Journal of Women's Health. (2020); 29(8): 1032-1038.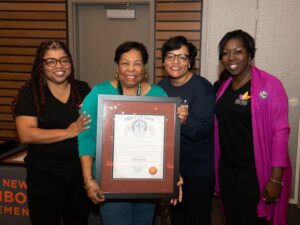 What makes your institution interested in interdisciplinary work?
Our mission – to conduct interdisciplinary research that identifies and disrupts barriers to knowledge, opportunity, and health for women and their communities – simply cannot be achieved from within a single discipline. We have learned so much through interdisciplinary partnerships and hope to continue to become more transdisciplinary in our approach to study design, implementation, and dissemination.
If you do interdisciplinary work, what are the challenges? How would you like to see IAPHS support your institution's interdisciplinary work?
It is challenging to take such an approach and especially to transcend to something beyond interdisciplinary. One must have the patience and openness to embrace differences in approaches, language and terminology, methods, and training. However, most often (at least in an academic setting) we find that the biggest challenges are within our institutions' policies and structures that make interdisciplinary work even more challenging. IAPHS does a great job supporting interdisciplinary work and we are grateful for this space, especially for students and postdocs or trainees who will take interdisciplinary work to another level.
Would you like to say something about who is answering the questions? How would the interested IAPHS members be able to contact you?
We are both epidemiologists by training but with interdisciplinary perspectives and a passion for social justice and consequential epidemiology and population health.
Dr. Katherine (Kat) Theall, Director – https://sph.tulane.edu/sbps/katherine-theall
Dr. Maeve Wallace, Associate Director – https://sph.tulane.edu/sbps/maeve-wallace
Will you be at the conference this year? If the readers want to reach you, what's the best way to contact you?
Yes, we are excited to meet everyone in Baltimore! The best way to reach us is through our emails linked above or through mac@tulane.edu, our website (womenshealth.tulane.edu), or through our newsletter (subscribe here: https://womenshealth.tulane.edu/subscribe-newsletter ). You can also follow MAC on Instagram (@maryamelia_center) or X/Twitter (https://twitter.com/macwhec).