Brianne Bevan
What brought you to IAPHS?
I'm pursuing a degree in population health sciences. I learned about IAPHS from my program director at the University of Alabama. She suggested that I join this group, so I did some research on it. I was then invited to participate in a student committee.
What discipline(s) does your research fall under?
I'm in my last semester of a master's program. Although I have many potential research topics, Native American health and wellness are what I am most enthusiastic about. I've attended a number of graduate-level courses at Johns Hopkins on this subject, and the Indian University of North America awarded me a certificate in leadership and sustainability. I conducted undergraduate research on prevalent cell phone use among collegiate athletes while attending Northern Michigan University.
What other disciplines pique your interest? Are there additional disciplines you are interested in incorporating in your own research?
I find the field of health policy and planning to be interesting. I have only ever taken one course in health policy, and for my final project, I examined the effects of tobacco legislation on public health. As part of my practicum, I'm currently completing a brief policy scan, and I'm particularly interested in learning more about the Indian Child Welfare Act (ICWA), which is currently being challenged in the Supreme Court.
What is your favorite thing about IAPHS?
My favorite aspect of IAPHS is how it unites people from all around the country who are interested in population health. It offers students the chance to participate at a reduced cost and the chance to learn from working professionals. IAPHS encourages inclusivity and diversity, which is significant to me.
What are you planning to do in the future? Goals for the next five years?
I'll begin a four-month internship with the Native Justice Coalition as a Outreach Intern in April. I am excited about the chance to collaborate with the tribes of Michigan. I am going on an international cruise to Rome and the Greek Islands in June after I graduate. I am thrilled to travel and experience new places. For my educational goals, I want to be admitted into a doctoral program in First Nation education. Personally, I hope to be in good health and be happy in five years since I've learned not to take your health for granted.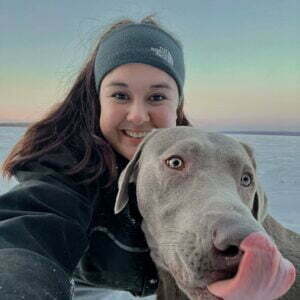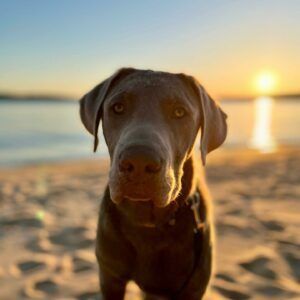 Do you have pets?
I have a puppy named Lupin named after Harry Potter's Professor Lupin. He's a silver lab, and I enjoy playing fetch with him, taking him for daily walks, and taking him to the beach to swim in the summer.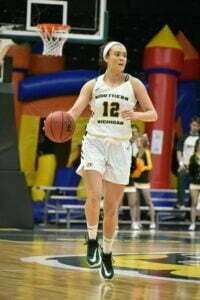 What's the best advice you've ever heard?
In my first year of high school, I participated in basketball for the JV team. During halftime, my coach told us that "any game you don't play hard is an opportunity wasted." I eventually moved on to play Division 2 college basketball, scoring a career-high 17 points versus our rival. My college coach once said that I was the team's hardest worker. I was aware that I wouldn't always be the most gifted or athletic person, but I could control how hard I worked.
Contact Info
Email: anmanitowabihuebner@crimson.ua.edu
LinkedIn: https://www.linkedin.com/in/amber-manitowabi-huebner/