J'Mag Karbeah
This month's Institutional Member profile features the Center for Antiracism Research for Health Equity (CARHE) at the
University of Minnesota's School of Public Health.
On Feb 24th, 2021, IAPHS member Dr. Rachel Hardeman fulfilled a longtime wish and vision, launching the Center for Antiracism Research for Health Equity at University of Minnesota's School of Public Health, with a philanthropic gift of $5 million from Blue Cross and Blue Shield of Minnesota. Central to the center's programming, research, and collaborations is one inherent truth: Racism is a fundamental cause of health inequities.
The Center for Antiracism Research for Health Equity (CARHE) is uniquely positioned to advance and redefine population health research through five central goals:
Develop antiracist research. By naming racism—not race—as a fundamental cause of population health inequities, CARHE will explore how systems, policies, social structures, and historical conditions create, perpetuate, and exacerbate conditions that result in disparate health outcomes for historically marginalized, under-resourced, and disenfranchised populations.
Foster authentic community engagement. CARHE believes that addressing the root causes of racial health inequities can be achieved only through collaborations that center the communities most impacted. Rather than simply informing community members of research findings, the center aims to include community members  at every stage of the research process.
Develop education and training. CARHE will develop and provide training on structural racism, antiracism, and health inequities for students, medical professionals, public and population health professionals, and community members. These trainings will provide learning experiences and practical research and policy tools to create antiracist researchers and practitioners.
Change existing narratives. Within and across many disciplines focused on population health, racial inequities are too often framed as an issue caused by race rather than the result of racism. CARHE seeks to highlight how this framing is rooted in white supremacy, and will encourage researchers to develop new paradigms that do not hold up whiteness as the ideal standard to which all populations must strive.
Serve as a trusted resource. CARHE will serve as a resource for local public health agencies, policymakers, health plans, and media outlets interested in issues related to racism and health equity.
Most recently, the Center issued the following statement in response to the murder of Daunte Wright and another statement in response to the trial verdict for Derek Chauvin—the officer who murdered George Floyd.  These statements named structural racism and white supremacy as the direct causes of the over policing that led to the murders of Daunte Wright and George Floyd—and countless others across the country—while also providing  tangible local and federal actions to dismantle these systems.
The goals of the Center go beyond typical research products, aiming to create real improvements in the lives of Minnesotans, especially Minnesotans of color who live the harsh realities of the state's quality-of-life gap. Based at a  land grant institution* with an explicitly stated historical obligation to the well-being of every Minnesotan, the Center's foremost commitment is to the community in which it is located. Rather than simply working in historically and presently marginalized  communities, CARHE's projects and programming will be guided by these communities.
Dr. Hardeman believes that multidisciplinary collaborations with IAPHS members will further many of CARHE's goals and connect center affiliates with other population health scientists who are also committed to conducting antiracist research. The purpose of the Center is the pursuit of health equity and justice for every individual, family, and community; being an IAPHS member allows the center to connect with other population health scientists who are committed to the same goals.
To get email notifications about Center for Antiracism Research for Health Equity news and updates, subscribe to the Center's listserv here.
*Land grant institutions were created from the seizure and disposition of indigenous populations from their ancestral lands. This land was then sold by states, and the money was used to create public colleges and universities. The University of Minnesota is located on the ancestral and contemporary lands of the Dakota people.
Authors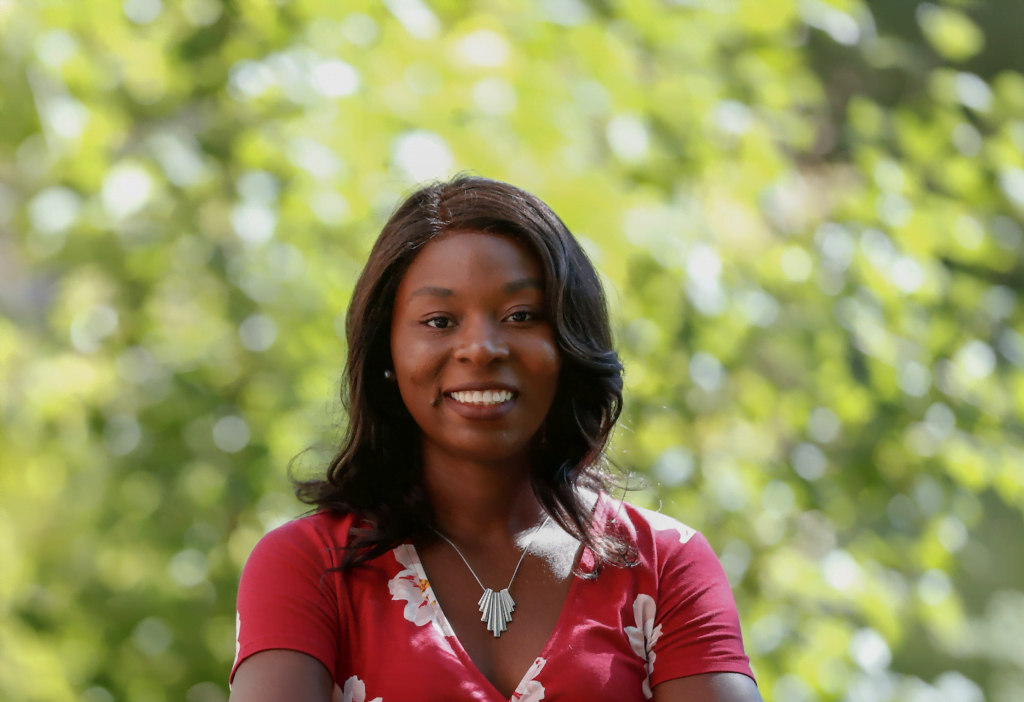 J'Mag Karbeah
MPH, PhD Candidate

The Center for Antiracism Research for Health Equity Team