Kate Duchowny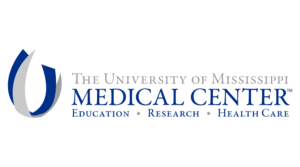 November 2022 | Member of the Month
ABOUT JOHN D. BOWER SCHOOL OF POPULATION HEALTH | UNIVERSITY OF MISSISSIPPI MEDICAL CENTER
Motivated by science, inspired by communities Welcome to the John D. Bower School of Population Health. Our mission is to educate leaders who will transform health care delivery and the health of Mississippians. Our innovative academic infrastructure is designed to train population health scientists and clinicians to conduct pioneering population-based research and provide value-driven, patient-centered care in an increasingly complex system. We assist in achieving the institutional missions by supporting rigorous approaches to investigation and education in the areas of patient outcomes, quality, new business and financial models, and health care delivery. The Bower School of Population Health positions UMMC to be a value-driven organization that can lead health care transformation, scholarship, and implementation for the future. We offer the following programs; Master of Science or Ph.D. in Population Health Science, Biostatistics and Data Science, Certificate Program in Analytics, and a Certificate Program in Population Health Science. Contact us at pophealth@umc.edu or 601-984-1020 for more detailed information about our programs.
Evers-Williams Institute Link: https://www.umc.edu/evers-williams/Evers-Williams-Institute.html
INTERVIEWER: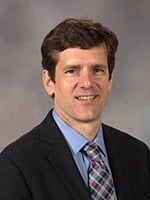 Thomas Dobbs is the current Dean of the John D. Bower School of Population Health. In addition to his role as Dean, Dr. Dobbs teaches Epidemiology for the School of Population Health and the School of Health-Related Professions. He has a clinical position within the Division of Infectious Disease, working specifically in the fields of HIV and Sexually Transmitted Infections with a focus on the intersection of disease and the social determinants of health.
Dr. Dobbs has a long career working at the crossroads of clinical medicine and public health as a physician, researcher and public health leader. He has held numerous leadership roles within the Mississippi State Department of Health including State Epidemiologist and State Health Officer (a role through which he directed the state's response to the COVID pandemic). In his role as State Health Officer, Dr. Dobbs focused the agency on addressing the numerous health inequities that plague our state. Additionally, he has worked in leadership roles nationally and internationally in the fight against diseases such as HIV and tuberculosis.