Sameera Nayak

January 2023 | Member of the Month
About HealthPartners Institute
HealthPartners Institute is part of HealthPartners, the largest consumer governed nonprofit health care organization in the nation with a mission to improve health and well-being in partnership with our members, patients and the community. HealthPartners Institute supports this mission through research and education – advancing care delivery and public health around the globe. The Institute annually conducts more than 350 research studies and trains 700+ medical residents and fellows and 1,200+ medical and advanced practice students. Its integration with HealthPartners' hospitals, clinics and health plan strengthens the Institute's ability to discover and develop evidence-based solutions and translate them into practice. Visit healthpartnersinstitute.org for more information.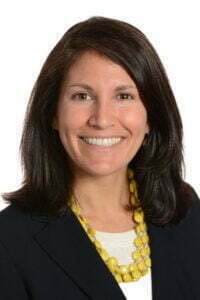 Malini DeSilva, MD, MPH
Research Investigator
Dr. Malini B. DeSilva is a Research Investigator at HealthPartners Institute, an affiliated faculty at the University of Minnesota in the Department of Medicine's Global Health Pathway and practicing physician for both the HealthPartners Travel & Tropical Medicine Department and the St. Paul-Ramsey County Tuberculosis Clinic. She received her MD from Mayo Medical School and an MPH from the University of Minnesota School of Public Health. Dr. DeSilva completed her Med-Peds residency at the University of Minnesota and is double boarded in both internal medicine and pediatrics. Following residency, she completed the Centers for Disease Control and Prevention's Epidemic Intelligence Service. Her current research focuses primarily on refugee and immigrant health and vaccine preventable diseases. Health disparities issues have been at the center of both her clinical and research interests, particularly focused on non-English speaking populations and addressing vaccine safety issues in pregnant persons.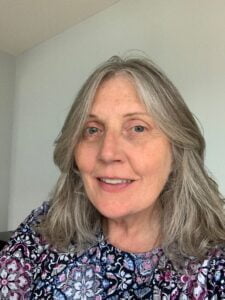 Patricia L. Mabry, PhD
Research Investigator
Dr. Mabry is an interdisciplinary scientist who applies cutting edge methodologies (modeling and simulation, data science, network science, Artificial Intelligence) to research questions in a wide range of topic areas such as: tobacco control, diabetes, obesity, colorectal cancer screening, and the biomedical research workforce. Dr. Mabry joined HealthPartners Institute as a Research Investigator in 2019 where she is currently leading three research programs: 1) the development of a dynamic simulation model to inform health plan strategies for increasing colorectal cancer screening; 2) a feasibility study of a simulation-based tool designed to improve patient-provider decision making for Type 2 diabetes (study sponsor: Abbott); and 3) use of artificial intelligence combined with statistical models to identify and understand mechanisms of social capital accumulation over the careers of biomedical researchers (NSF award #2122232). Dr. Mabry served as the founding Executive Director and a Sr. Research Scientist at the Indiana University Network Science Institute from 2015-2019, where she co-developed CADRE, a cloud-based science gateway to empower researchers to perform reproducible big data analytics on bibliographic data. Before then, she spent over a dozen years in senior roles at NIH including the National Cancer Institute's Tobacco Control Research Branch, the Office of Behavioral and Social Sciences Research (OBSSR) and the Office of Disease Prevention (ODP). At OBSSR, Dr. Mabry founded the NIH Systems Science program and the annual training program, Institute on Systems Science and Health. Her accolades include 2021 Lifetime Achievement Award (SBP-BRiMS), Golden Apple Teaching Awards from the Medical University of South Carolina, awards for federal service, and the 2008 inaugural Applied Systems Thinking Award. Dr. Mabry holds a PhD in clinical psychology from the University of Virginia and is a Fellow of the Society of Behavioral Medicine. ORCID Profile: https://orcid.org/0000-0002-6374-8679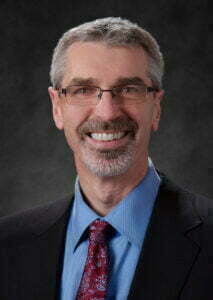 Nico P. Pronk, PhD, MA, FACSM, FAWHP
President, HealthPartners Institute and Chief Science Officer, HealthPartners
Dr. Nico Pronk is President and Institutional Official of the HealthPartners Institute and Chief Science Officer at HealthPartners, Inc. Dr. Pronk is a Sr. Research Investigator at the HealthPartners Institute and holds academic appointments as Affiliate Full Professor of Health Policy and Management at the University of Minnesota, School of Public Health in Minneapolis, Minnesota and as Visiting Scientist of Social and Behavioral Sciences at the Harvard T.H. Chan School of Public Health in Boston, Massachusetts. Dr. Pronk's work is focused on connecting evidence of effectiveness with practical applications of programs and practices, policies and systems that measurably improve population health and well-being. His work applies to the workplace, the health system setting, and the community and involves development of new models to improve health and well-being at the research, practice and policy levels.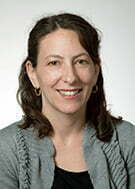 Elyse O. Kharbanda, MD, MPH
Executive Director, Research and Senior Research Investigator
Dr. Elyse Olshen Kharbanda is Executive Director of Research and a Senior Research Investigator at HealthPartners Institute. Dr. Kharbanda is a board-certified pediatrician with subspecialty board certification in adolescent medicine. Dr. Kharbanda completed her medical degree at Albert Einstein College of Medicine, pediatric residency at New York Presbyterian Hospital, Columbia University and adolescent fellowship at Boston Children's Hospital and Boston Medical Center. She received a Master's in Public Health from Columbia University and was an Assistant Professor of Pediatrics and Public Health at Columbia University prior to joining the Institute. Since joining HealthPartners Institute in 2010, Dr. Kharbanda has led an impactful portfolio of research, leveraging health system data to promote health care quality and health outcomes for women and children. Dr. Kharbanda leads the HealthPartners Institute Vaccine Safety Datalink (VSD) team and has been leading studies on the use of clinical decision support (CDS) to improve care for children and adolescents. Dr. Kharbanda has also helped in the development and validation of the pediatric appendicitis risk calculator (pARC) and has piloted a tool for electronic capture of adolescent risk screening.