Meghan Wolfe
Kathleen Mullan Harris, James Haar Distinguished Professor of Sociology at the University of North Carolina Chapel Hill, has been chosen as the new IAPHS President-Elect. Andrew Fenelon, Assistant Professor in the Department of Health Policy and Management at the University of Maryland College Park has been selected as the new Secretary of the Board. Dr. Harris and Dr. Fenelon, along with newly elected Board members Selena Ortiz, Darrell Hudson, and Steven Woolf, and student Board member Kasim Ortiz will begin their three years of service in January 2020.
Many thanks to all the candidates for their willingness to serve IAPHS, and thank you to all IAPHS members who voted. Special thanks to Past President Bruce Link, who chaired the Nominations Committee, and committee members Gilbert Gee, Hedy Lee, Stacy Lindau, and Jose Pagan.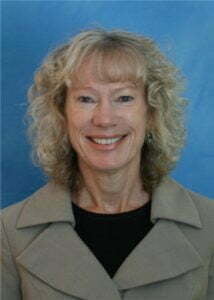 Kathleen Mullan Harris is the James E. Haar Distinguished Professor of Sociology, Adjunct Professor of Public Policy, and Faculty Fellow at the Carolina Population Center at the University of North Carolina at Chapel Hill. Her research focuses on social inequality and health with particular interests in health disparities, biodemography, social genomics, and life course processes. Dr. Harris is Director and Principal Investigator of the National Longitudinal Study of Adolescent to Adult Health (Add Health) where she leads multidisciplinary research on the social, environmental, behavioral, biological and genetic linkages in developmental and health trajectories from adolescence into adulthood. Her publications appear in a wide range of disciplinary journals including demography, genetics, family, sociology, epidemiology, biology, public policy, survey methodology, and medicine. Read more.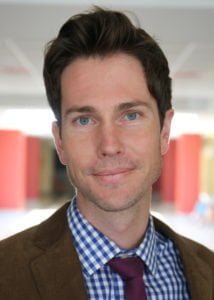 Andrew Fenelon is a sociologist and demographer with broad interests in the causes and consequences of population health disparities in the United States, with large focuses on racial and ethnic disparities, immigration, social and geographic context, and the impact of policies on health. He is currently an Assistant Professor in the Department of Health Services Administration at the University of Maryland, College Park and the Acting Associate Director of the Maryland Population Research Center. In fall 2019, Andrew will begin as an Assistant Professor of Public Policy and Sociology at Penn State University. His work is interdisciplinary, contributing to sociology, demography, public health, and public policy. He is interested in bringing unique data sources and innovative methods to bear on questions of interest to scholars of population, health, and inequality. Read more.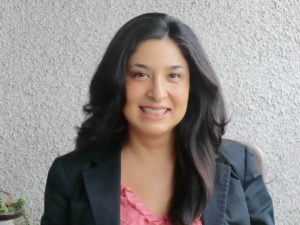 Selena E. Ortiz, PhD, MPH, is an Assistant Professor in the Department of Health Policy and Administration at The Pennsylvania State University. Her scholarship focuses on addressing health disparities and ensuring health equity. Dr. Ortiz's work does this by examining health and social policy formation and by examining access to health services and outcomes. One main area of her research uses mixed-methods approaches to examine how cognitive frames and values influence policy agenda setting, public deliberation, public opinion, health disparities, and health care decision-making. Topics of interest include the social determinants of health, particularly housing affordability, and chronic disease. Read more.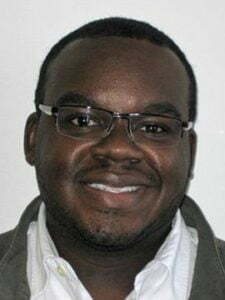 Darrell Hudson is an Associate Professor at the Brown School at Washington University in St. Louis. Dr. Hudson holds a joint appointment with the Department of Psychiatry and is a Faculty Scholar with the Institute for Public Health. Dr. Hudson is dedicated to the elimination of racial/ethnic inequities in health. His research agenda centers on how social determinants of health, particularly racism, affect multiple health outcomes. Dr. Hudson is also striving to develop public health researchers and professionals who are both well trained and passionate about achieving health equity. Read more.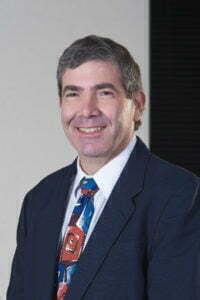 Steven H. Woolf, MD, MPH is Director Emeritus of the Center on Society and Health at Virginia Commonwealth University. He directed the Center from its founding in 2007 through March 2018. As Director Emeritus, he continues to play a pivotal role at the Center, with a concentration on public policy issues, writing, and partnerships with colleagues and institutions devoted to population health and social justice. Dr. Woolf, a Professor of Family Medicine and Population Health, has focused his career on raising public awareness about the social, economic, and environmental conditions that shape health and produce inequities. Read more.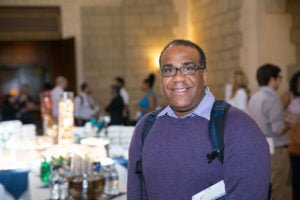 Kasim Ortiz is actively involved in UNM's Institute for the Study of "Race" & Social Justice, the NIH-funded Engaged for Equity project, as well as the NIH-funded Transdisciplinary Research, Equity & Engagement Center for Advancing Behavioral Health. Kasim's research interests include utilizing a social determinants of health perspective to understand how ethnoracial and socioeconomic stratification contributes to health inequities. Specifically, he is interested in the demography of sexual minorities in the United States, whereby examinations of health serve as a lens of stratification. In assessing contextual determinants of health, Kasim draws upon sociological concepts of neighborhood dynamics and mass incarceration as a lens for understanding ethnoracial and socioeconomic stratification. Read more.
Those continuing on the Board during 2020 and their 2020 positions include Fred Zimmerman (President), Ana Diez-Roux (Past President), Cindy Colen (Treasurer), Sue Bevan (Executive Director), and Board members Allison Aiello, James Broesch, Richard Carpiano, Dustin Duncan, Sanne Magnan, and Julie Maslowsky. Retiring members include Bruce Link, Hedy Lee, Lindsey Leininger, Lourdes Rodriquez, and Sarah Stoddard.