IAPHS Staff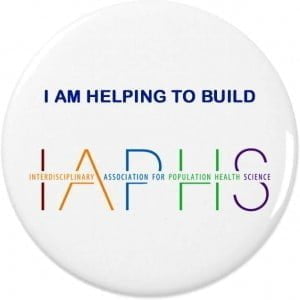 Thanks to the work of the Development Committee and the generosity of 21 individual donors and three institutions, IAPHS is over two-thirds of the way towards achieving its fundraising goals for 2016.  IAPHS announced the campaign in May to cover the financial costs of transitioning to a membership organization: adding features for and about members to the website, conducting an effective outreach campaign to attract a diverse membership, and legal and administrative costs associated with creating a member­-driven IAPHS.
Individual contributors as of July 31 include Dawn Alley, Susan Almy, Chris, Peter and Tom Bachrach, Erika Blacksher, Jo Boufford, Carolyn Cannuscio, Jennifer Dowd, Kristin Harper, Mark Hayward, Dave Kindig,Molly Martin, Julie Maslowsky, Ryan Masters, Mike McGinnis, Carlos Mendes de Leon, José Pagán, Aric Prather, Jonathan Samet and David Takeuchi.  Institutional contributors to date include the Department of Health Policy and Management, Milken Institute School of Public Health, The George Washington University (thanks to Tom LaViest!); the Population Research Center, University of Texas, Austin (thanks to Mark Hayward!); and the Robert Wood Johnson Foundation (corporate match).
Keep the momentum going!  You can help to build IAPHS by making a tax­-deductible contribution to IAPHS.  Every contribution – small and large – counts towards our goal. You can send your check to IAPHS, c/o Christine Bachrach, 6253 Cardinal Lane, Columbia MD 21044 or use use a credit card here. Our general and institutional sponsor flyers provide more information about the campaign.