Monica Gutierrez, Brooke Staley, Sandte Stanley
This is the second in a five-part series highlighting graduate funding experiences and providing tips and advice for those embarking on this journey.
For many graduate students, the journey to funding is paved with high hopes and aspirations –but is also often unclear and laden with obstacles. While there are articles and websites with tips and resources to help students navigate this process, the unique stories of success, rejections, or non-linear paths are rarely shared. In this series, we speak to current students and junior faculty about the highs, lows, reflections, and desires around the graduate funding journey. 
Here we highlight the journey of Dr. Stephanie Lechuga-Peña, Assistant Professor in the Arizona State University School of Social Work. 
What one word would you use to describe your funding experience in graduate school? Also, could you elaborate on why you chose that word and describe your funding journey?
Adequate. When I applied to Ph.D. programs I was accepted to all of them, but I chose the school that provided the most funding. The school I chose provided two years of guaranteed funding with the possibility of a third year, as well as health insurance for the first two years in my program. Any funding beyond the third year was not guaranteed; however, there were two competitive fellowships we could apply for, if our research aligned with the fellowship's research area (mine did not). Students were encouraged to seek outside funding through scholarships and fellowships.

My mentor encouraged me to apply for the Council on Social Work Education (CSWE) Minority Fellowship, a highly competitive national three-year fellowship for social work doctoral students, during the first year in my Ph.D. program. I received the fellowship after my first time applying, which is unusual, as many applicants don't receive it on their first try. This was essential in my doctoral experience. It allowed me to focus on my studies and not have to work part-time like I had been prior to receiving this funding. It also provided support, training, and networking with other doctoral students of color. I was very fortunate to be a CSWE fellow, and I still stay connected with them as a faculty member. 

I also received other smaller grants through my institution. These were helpful because they paid for incentives for participants and supplies I needed during my dissertation. Piecing small grants together was also essential, as I didn't have to use my own income to fund my dissertation study.
What was your biggest obstacle or difficulty in the funding process? 
My biggest obstacle with the funding process was not knowing what fellowships or internal funding were available, when to apply for them, and how much work the application process was. This was challenging since I was in class full-time, worked part-time as a graduate research assistant, and had two young children at the time. Applying for fellowships was like having a part-time job. The internal funding I applied for was very limited and highly competitive. I applied for several small grants and only received two, and they were small amounts. 
How do you take care of yourself in the face of rejection? What recommendations do you have for others to buffer rejection?
Rejection was very hard, and it still is, but I always tell myself and my students: Don't take yourself out of contention for funding—let someone else do that. In academia, we will always experience rejection, so when we are actually awarded something, celebrate it.
If you could give some "words of wisdom" to your junior self, what would that be?
My words to myself would be "You are worthy, and you deserve to be where you are." 
What word would you use to describe how you felt when you received notice of your award? 
When I found out I received my fellowship, I was in disbelief, shocked, and relieved. I knew how competitive it was and I was surprised that they chose me. I also knew that I was in a better place financially and this was going to help me finish my Ph.D. program. 
How did you celebrate?
I celebrated by spending time with my family and mentor.
Thank you, Dr. Stephanie Lechuga-Peña, for speaking with us!
---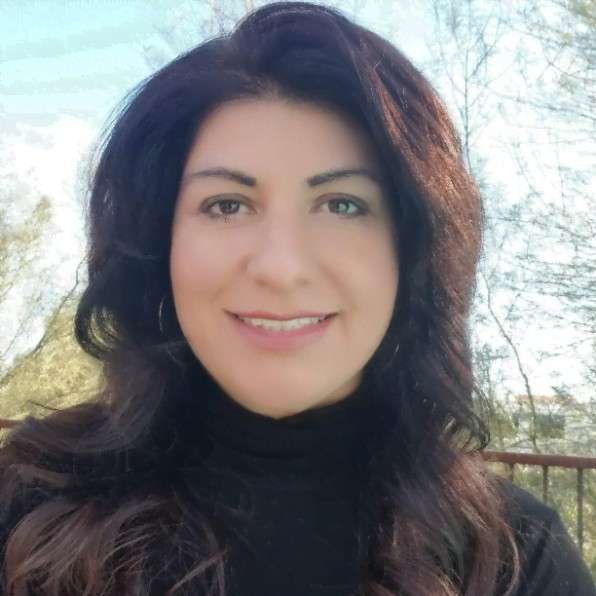 Stephanie Lechuga-Peña is an Assistant Professor in the School of Social Work and has more than 20 years of experience in social work practice, working with low-income youth and families. Drawing on Critical Race Theory and Latino Critical Race Theory, she examines parent engagement in low-income and subsidized housing neighborhoods and the barriers and facilitators Latinx youth experience in their educational outcomes. She is currently testing the intervention she developed, Your Family, Your Neighborhood (YFYN). YFYN is works with families living in low-income and subsidized housing communities in Denver, Colorado and Phoenix, Arizona. YFYN supports parents/guardians in their ongoing efforts to provide their children with an effective and supportive educational environment within a supportive and engaged community.
Education: Ph.D. Graduate School of Social Work, University of Denver 2016; M.S.W. Graduate School of Social Work, University of Denver 2005; B.A. Sociology and Human Services, Metropolitan State University of Denver 2002.