Emily Mendenhall
A Way to Introduce Global Population Health Issues to Middle School and High School Students
As we witness millions of people worldwide suffering from preventable conditions such as malnutrition and tuberculosis, many of us ask: How can we foster empathy in our children? And in particular, how can we promote empathy for people living in poverty and suffering from poor health – in countries far away, as well as neighborhoods closer to home?
We, the authors of this post, ask these questions both as parents and as educators dedicated to global health research and awareness. As college professors, we are deeply invested in cultivating well-rounded global citizens who not only think about the inequity in their backyards but also think about what inequity looks, feels, and tastes like in other cultures and places. We see value in this understanding because without that connection to the suffering of others, it becomes easy to ignore how that suffering came to be, and our obligation as global citizens to do something about it.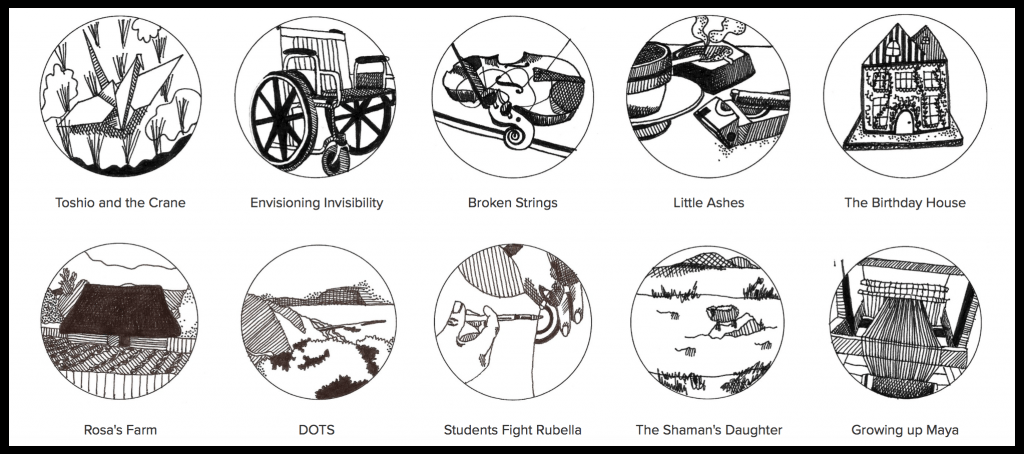 Improving the health of populations around the world takes dedication and ingenuity, and it is essential that we foster a feeling of connection in our students, who must undertake the needed change, as early as possible. We realized a decade ago that there are few global health curricula offered and a lack of available resources for youth audiences; most are targeted for college or later.  We have attempted to fill this gap with The Global Health Narratives (GHN) Project, a collection of books aimed to spark interest in health inequities among young people. Over the course of a decade, three books came together. They amalgamate more than 100 narratives and come with accompanying teaching guides.
Global Health Narratives, Environmental Health Narratives, and Community Health Narratives describe real-world experiences that youth confront, from malaria in Mali to gun violence in South Africa to mental illness in the U.S.  All of the books address both domestic and international health issues (hence, our use of the word "global"), although the third book, on community health, devotes the majority of its attention to the U.S.  Throughout each book, the GHN Project breaks down the complexities of similarity and differences between the stories and the students. The varied stories in the GHN Project enable young readers to see how many aspects of human experience can be shared and how systemic inequalities can mean that  one person's experience dramatically diverges from another.
This perspective enables youth to realize the things they take for granted in their everyday lives. For example, many students may not realize that access to safe drinking water isn't universal. It provides the opportunity for young people to recognize their privilege in living in a "minority world" of the wealthy. In short, the GHN Project curriculum allows students to begin developing an understanding that vast differences exist between cultures and recognizing the root of these differences, in order to create solutions for the future.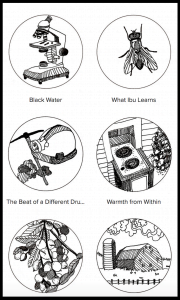 Already, we have found that students engage with the books in the series to look further and discover how social injustice cultivates poor health. However, we observed that the engagement that students have shown with the text in a public school in rural Iowa differs from the engagement shown by students in a public school in inner city Chicago, Illinois. This is because students' familiarity with injustice differs. Students in Iowa showed deep empathy for protagonists whose lives were different from their own — from rural Nepal to urban United States. However, they engaged more deeply with struggles that aligned with their own, from stress associated with agricultural breakdown to bullying and disordered eating. In the inner city school in Chicago, students showed empathy and curiosity for the lives of others. But their ears perked up and their passion was ignited when telling their own stories that resembled those protagonists who confronted gun violence, food deserts, stress, and disordered eating. Indeed, in both cases, students demonstrated empathy for others while connecting to those whose lives seemed most like their own.
In sum, these texts were designed for students in a formative period, to set the course for engaged learning and curiosity about cultures, politics, and societies different from their own. Also, the stories are written for students at different reading levels, since the curricula for many different grades offer opportunities to integrate the series. For example, most middle-school curricula include World History and Geography, and. Many elementary and middle school curricula include engaged-learning activities called "Disease Detectives" that introducing the logic of Epidemiology. We hope that educators will find the series useful in inspiring students to care about population health, the better to build the field.
---

About the Author: Emily Mendenhall
Emily Mendenhall, PhD, MPH, is an Assistant Professor of Global Health in the Science, Technology, and International Affairs (STIA) Program at Georgetown University's School of Foreign Service. Dr. Mendenhall has conducted cross-cultural research on the syndemics of poverty, depression, and diabetes in vulnerable populations residing in urban India, Kenya, South Africa, and the United States.
---
About the Author: Peter Brown
Dr. Peter Brown: One of the three founding members of the Anthropology program, Peter Brown came to Emory in 1978. He teaches in both in the Anthropology department as well as in Hubert Department of Global Health in the School of Public Health. He is Director of the Center for Health, Culture and Society, an Emory program that links interdisciplinary efforts between Arts and Sciences with activities in the School of Public Health. Actively involved in the university's strategic planning in global health, he serves as senior academic adviser for the Emory Global Health Institute. In 2007, he designed and became director of an undergraduate minor program: Global Health, Culture and Society at Emory College.