Amy Gonzales
We can't escape technology in healthcare. Between health apps, physician portals, text reminders, and much more, information and communication technology (ICT) has become essential for healthcare delivery. But what happens to people who are left behind–or worse, left entirely out of this technology revolution?
Who has access to digital technology?
Technology may ease remote healthcare delivery and even reduce healthcare costs. In fact, the government and many other institutions are banking on the improvements that technology will bring to the healthcare system. But people will not benefit from these changes unless they have reliable access. We know that low-income populations are more likely to require healthcare. But they are also more likely to have unreliable or unstable access to technology.
As device ownership and Internet use have surged among all demographics, dependence on mobile-only internet, shared computers, and malfunctioning systems are common examples of persistent "underconnection." Imagine filling out job applications on a cellphone, or trying to do homework with a computer that is infected, outdated, slow, and shared across the family. According to my qualitative data, these phenomena are increasingly common and complicate daily living.
Similarly, although 95% of people in the U.S. own a cellphone, many people frequently change numbers or experience regular service disruptions. The proliferation of pre-pay and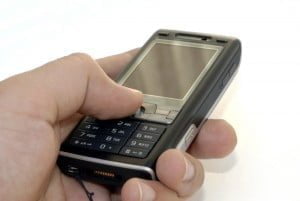 subsidized Lifeline cellphones has made it easier to own a phone, but this technology doesn't mean cellphone access is stable. In fact, regular cycles of communication disruption when people run out of paid airtime minutes are common. At the same time, 49% of the general population, and 63% of those in poverty, have dropped landline telephone service altogether. As a result, the people who most need to be in regular contact with healthcare providers are experiencing a new form of phonelessness.
Is technology actually worsening health inequality?
The problem with embedding technology into every aspect of daily life is that technology is fragile. Our phones, laptops, and tablets aren't designed to last forever, and as cheaper technologies become available, access will increase, but stable access will not.
I refer to the never-ending work required to stay digitally connected as technology maintenance. Technology maintenance is something we all deal with, but low-income and marginalized people are more likely to struggle to keep up. This is especially true as ICT becomes essential to participation in social and political institutions. According to my findings, people run out of cell phone minutes because of time spent on hold with nurses or frequent doctor calls; others miss work opportunities, school deadlines, or support from loved ones because their technology is temporarily out-of-service. Most of these people eventually regain access, but not without costs to their income, health, and well-being. This is exacerbated by an expectation that nearly everyone is digitally connected. Modern U.S. healthcare is built on an assumption that patients can be reached by phone. When this is no longer true, and internet technology supplements traditional forms of communication, existing social inequalities may actually worsen.
What can we do?
Digital breakdown is inevitable. We need to understand the scope of this kind of underconnection if we are going to successfully leverage technology to improve  health and health inequality nationwide. To do this, I outline some important steps for researchers and policymakers:
Collect or aggregate technology maintenance data.

Representative surveys need to start asking questions about quality of access, device functionality, and frequency and length of connectivity breakdowns. If we are going to use technology to improve health and reduce costs, we cannot rely on simplistic measurements of access.

Provide unlimited subsidized cellphone minutes

. Currently only three states—Alaska, California and Oklahoma—offer unlimited Lifeline minutes. Most states offer between 250-500 free minutes a month, though this will increase to 1,000 minutes by 2019. Unlimited minutes would better keep people connected and reduce phone number changes, an increasing problem for healthcare providers who are trying to reach patients. The federal government has focused a lot of attention on curtailing Lifeline

fraud

(e.g., identifying households where multiple people have a subsidized phone), but they instead could be asking why people may need more than one phone.

Make technology repair possible.

The current model of cheap, throw-away phones is terrible for the environment and provides an illusion of access. As one study participant recently told me, "I've got 15 dead Net10 phones in a drawer at home."  Our current attitude towards digital resources as disposable is not a sustainable model if we want low-income and marginalized populations to be able to use technology to improve health and life circumstance for the long-term.
Most of the research on temporary cellphone disconnection in the US has come from interviews with low-income residents in urban or rural neighborhoods. If you're interested in this, or in upcoming work in this area (e.g. surveys of cellphone disconnection in HIV+ populations; field experiments on the health effects of having stable cellphone access), please see Amy's website or contact her at gonzaamy@indiana.edu.