IAPHS Student award is sponsored by Mary Amelia Center for Women's Health Equity Research at Tulane University School of Public Health and Tropical Medicine
PURPOSE: To recognize work of notable quality, potential, and/or likely impact on the field completed by a student in the population health sciences.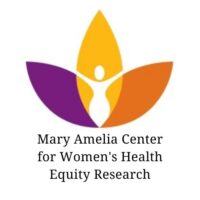 ELIGIBILITY
Contribution must be first authored by the nominee.
Have the majority of the work in the submission completed during the nominee's time as a student.
Be a student who is a member of IAPHS at the time of receiving the award.
MATERIALS
A work (either published or unpublished paper, dissertation chapter, or defended prospectus) that demonstrates notable quality, potential, and/or likely impact on the field of population health sciences. This work should be no longer than 30 pages.
A nomination letter from one of their mentors, which highlights: (a) how the work contributes to the field of population health science, and (b) the student's primary role in the completion of the submitted work.
AWARD RECOGNITION
Award recipient will receive a $1,000 honorarium or funds can be used for expense reimbursement to attend the conference. Award winners will be recognized in the opening plenary session of the conference.
MULTIPLE NOMINATION POLICY
If multiple nominations are received for the same individuals, nominators will be contacted to coordinate a joint nomination. Nomination forms include the option for multiple signatures in support of the individual being nominated for the award. If you have questions related to a joint nomination, please contact IAPHS Executive Director, Sue Bevan.