IAPHS Staff
Congratulations to all our 2022 IAPHS award winners!
Leadership Award
Sandro Galea, Boston University
(Public Health)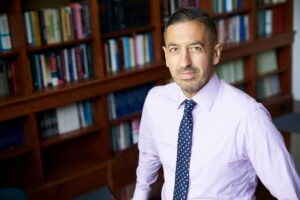 Galea, a physician, epidemiologist, and author, is dean and Robert A. Knox Professor at Boston University School of Public Health. He previously held academic and leadership positions at Columbia University, the University of Michigan, and the New York Academy of Medicine. He has published extensively in the peer-reviewed literature and is a regular contributor to a range of public media, about the social causes of health, mental health, and the consequences of trauma. He has been listed as one of the most widely cited scholars in the social sciences. He is past chair of the board of the Association of Schools and Programs of Public Health and an elected member of the National Academy of Medicine.
Mentoring Award
Alexander Tsai, Harvard University
(Population Health)

Alexander Tsai, MD, is a board-certified psychiatrist at the Massachusetts General Hospital and Associate Professor of Psychiatry at Harvard Medical School. He is founding Co-Editor in Chief of the journal Social Science and Medicine – Mental Health. His own research focuses on understanding how large-scale social pathogens such as stigma, discrimination, and structural violence affect the distribution of mental health outcomes in vulnerable populations.
Early Career Award
Merlin Chowkwanyun, Columbia University
(History)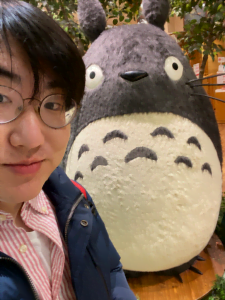 Merlin Chowkwanyun is the Donald Gemson Assistant Professor of Sociomedical Sciences and a Core Faculty member at the Center for the History and Ethics of Public Health at Columbia University's Mailman School of Public Health. He is the author of All Health Politics is Local: Community Battles for Medical Care and Environmental Health and works on community health, environmental health governance, racial health inequity, and health activism. He also serves as the PI for Toxic Docs (www.toxicdocs.org), a National Science Foundation-funded database of once-secret documents on industrial poisons that leverages novel data science techniques. He is a loud and obnoxious Los Angeles Lakers fan but has had to swallow the hubris during the 2021-2022 season.
Postdoctoral Award
Kathryn Leifheit, University of California, Los Angeles
"Expiring Eviction Moratoriums and COVID-19 Incidence and Mortality"
(Epidemiology)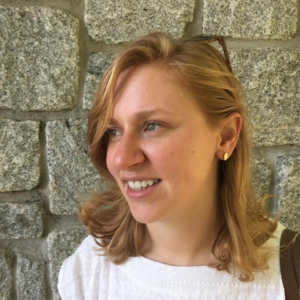 Kathryn Leifheit, PhD MSPH is a social epidemiologist who studies social policies as levers to improve population health and promote health equity. In particular, her research focuses on housing policies and evictions as determinants of health for children and communities. Leifheit completed her postdoctoral fellowship in health services research at the UCLA Fielding School of Public Health and her PhD in Epidemiology at the Johns Hopkins Bloomberg School of Public health.  She will join the UCLA Department of Pediatrics as an Assistant Professor in July, 2022.
Student Award
Tongtan Chantarat, Minnesota Population Center
"Multidimensional Structural Racism Predicts Birth Outcomes for Black and White Minnesotans"
(Health Services)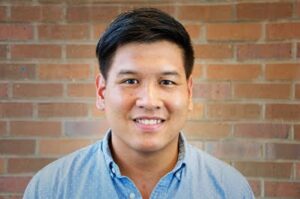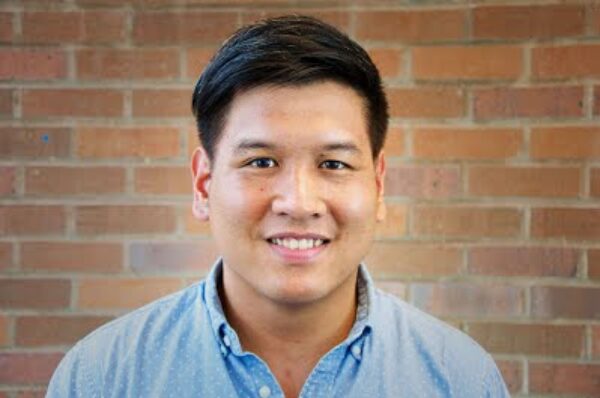 Dr. Tongtan (Bert) Chantarat is a postdoctoral fellow at the Center for Antiracism Research for Health Equity at the University of Minnesota and an incoming Assistant Professor of Health Management and Policy at the University of Michigan School of Public Health (Fall 2022). His current research programs include 1) operationalizing and measuring structural racism, 2) using mathematical models such as microsimulations and agent-based models to evaluate the cost-effectiveness of antiracist interventions, and 3) examining how work and occupation drive racial health inequities.
Public Engagement Award
Seward Vaccine Equity Project
Elizabeth Wrigley Field

The Seward Vaccine Equity Project (SVEP) is an all-volunteer community vaccination project in the Seward neighborhood of Minneapolis. SVEP works to make COVID-19 vaccines accessible to people at high risk who have limited access, particularly East African refugee and immigrant families, in a community that was directly targeted by anti-vaccine activists such as Andrew Wakefield. Using outreach models drawn from community and labor organizing, SVEP has arranged about 500 primary-series vaccinations and booster shots–virtually all going to these prioritized communities–and is still finding people ready to get their first shots in 2022.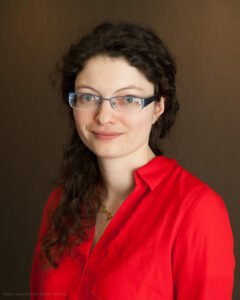 Elizabeth Wrigley-Field is an Assistant Professor at the University of Minnesota in the Department of Sociology and the Minnesota Population Center. She specializes in racial inequality in mortality and historical infectious disease and co-leads an ongoing project on COVID-19 mortality in Minnesota. Alongside her academic research on COVID-19 vaccine equity, she helped found the Seward Vaccine Equity Project.